Poor communication was also a factor, while insurers looked after larger companies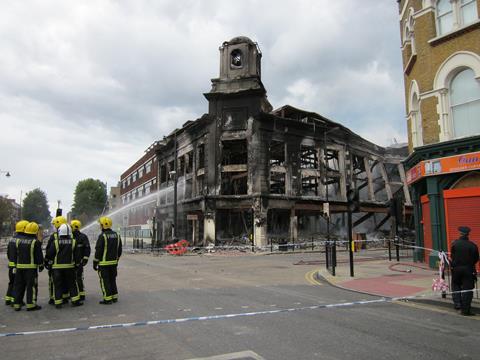 The insurance industry's reputation suffered a huge blow this week after a government-backed report into the UK riots delivered a damning verdict on insurers' handling of claims.
The hard-hitting report was commissioned by the government and will be delivered to prime minister David Cameron to consider the recommendations to improve insurer responses to similar future events.
Insurers are accused of being slow to compensate victims of the riots, communicating poorly with affected firms and sidelining claims by smaller businesses in favour of larger firms.
The interim report, called '5 Days in August' by the Riots Communities and Victims Panel, said: "The insurance industry has not performed well. We are concerned at the large number of complaints we have received about the role of insurers.
"We heard repeatedly about delays and difficulties people and businesses were having dealing with insurance companies. In most cases, the small businessman had fared worse, with the larger, national companies being best looked after."
However, an ABI spokesman said the report was unfairly critical. "We have had discussions with the panel, and we're disappointed that what they've put in the report seems to amount to little more than anecdotal evidence."
The ABI will go back to the panel to put the industry's case by the time the final report and recommendations are published in March.
Draft recommendations include:
Extending the wording of the Riot (Damages) Act to cover loss of trade. Currently, uninsured firms can claim from their police authority for property damage but not loss of trade. Insurers can claw back from the police some money paid on insured property claims, but not for loss of trade.
The government to fund an awareness campaign to ensure businesses have sufficient coverage.
The deadline for filing new compensation claims to the police should be extended to 90 days.
AXA commercial claims director David Williams welcomed the panel's move to clarify the act's wording.
However, he said if insurers were certain of recovering business interruption claims from police authorities, they would have to drop property rates to compensate.
Senior vice-president of emerging markets at Crawford Clive Nicholls said: "An extended time limit would certainly be helpful, as it would enable us to assist the public."