New chief executive says broker will stay on course despite sudden departure of Stuart Reid and Mike Bruce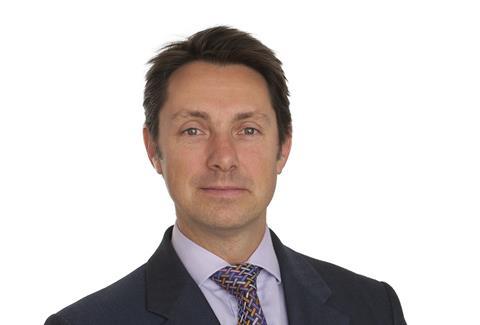 New Bluefin chief executive Rob Organ has insisted that the broker will stay on track with its strategy despite the sudden departure of executive chairman Stuart Reid and chief executive Mike Bruce.
Both men have been instrumental in Bluefin's development. Reid was chief executive until July 2013 when he moved to the executive chairman role and anointed Bruce as new chief executive.
The outspoken Reid in particular was Bluefin's ambassador, and had been scoping out potential acquisitions as part of his executive chairman role.
Speaking to Insurance Times this morning in his first interview since taking over as chief executive, Organ acknowledged that two such senior people leaving an organisation can be "unsettling".
But he added: "Both made a significant contribution to the organisation. But they have left. I wish them well, but they are just two people. We have got 1,500 talented people left here, and it is them that I am focusing on.
"It is important that clients and staff realise that nothing has changed. Senior people move around in this industry all the time. We have seen that happen huge amounts in the last 12 months. We are focused on business as usual and carrying on as we are."
While Reid was on the lookout for acquisitions, Organ said his departure would not affect this activity, which is one of the three main strands of Bluefin's strategy.
Organ said: "We have got a really exciting acquisition story and Stuart's departure doesn't change it one bit. We have got a number of acquisitions in the pipeline at the moment. I think we made five last year. It is a core part of the strategy and will continue to be."
He added that the company would continue to look for "small brokerages that will complement our existing branch network".
Organ also pointed out that, as Bluefin's former chief financial officer before joining parent firm AXA in April 2013, he played a big role in developing Bluefin's current strategy.
He said: "I helped write that plan, and it was signed off in 2013, which was the year that I moved roles, and I feel I own that plan as well. It is definitely a sound plan. I have no intention of changing it."
Organ praised the current senior management team, and said that he does not need to bring in any additional support to run the business despite losing both Bruce and Reid.
He said: "We have got a lot of very senior people with a huge amount of experience in this marketplace out there representing their clients and doing what Bluefin does really well, which is looking after client needs. We have got a huge number of ambassadors already supporting this business."
Organ's first priority will be to meet as many of Bluefin's 1,500 staff over the next few weeks.
He said: "Two senior people leaving an organisation can be unsettling, so I want to to make sure that everyone is well informed."