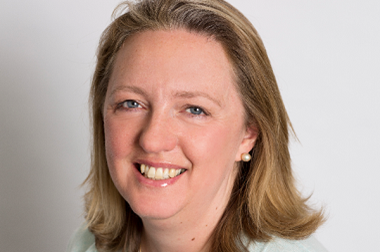 Sarah Dalgarno's move to head up Towergate's new historical liabilities unit was not triggered by her current lack of FCA approval, chief executive David Ross has insisted.
He said that her move to run the new unit, dubbed the Legacy Resolution Unit, was an interim one and he expected she would return to her old role as Towergate's chief risk officer in 18 months "when the company is in a much healthier position".
Dalgarno joined Towergate as chief risk officer in September last year after leaving her role as chief risk officer of rival broker Arthur J Gallagher International.
The FCA register still lists Dalgarno as 'inactive'. While at Gallagher as chief risk officer she was approved as a 'CF1 Director' by the FCA.
Speaking to Insurance Times following the release of Towergate's first quarter results this morning, Ross said that he and Towergate chairman John Tiner presented the plan for tackling Towergate's old liabilities to the regulator in February this year.
He said: "If it was because Sarah wasn't able to get approval we wouldn't have announced we were doing it for an interim period.
"The reality is that we are running [the legacy unit] for 18 months because it is the right thing to do and in 18 months' time Sarah will go back into the job she was hired for when the company is in a much healthier position."
He added that the company was not in "a mad panic" to hire an interim chief risk officer. He said: "Our priority was much more about getting this unit sorted and we will look for the right person and when we find the right person to come in for about 18 months we will announce it in due course."