Gallagher loses its fifth manager to Towergate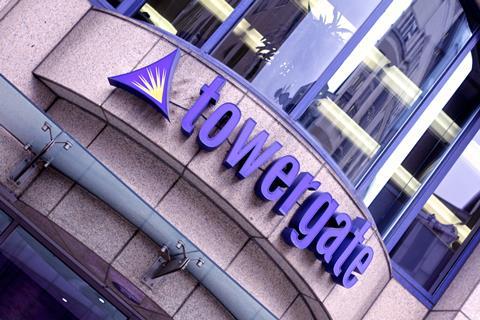 Sarah Dalgarno has become the latest recruit to join Towergate from Arthur J Gallagher International.
Dalgarno was Gallagher's chief risk officer and will take the same position at Towergate.
Dalgarno is the fifth top-tier manager to leave Gallagher in recent months. She follows new chief executive David Ross, along with Mark Mugge, Janice Deakin and Adrian Brown.
Current Towergate chief risk officer Keith Jackson will remain until Dalgarno takes over. Dalgarno spent nine years at Gallagher.
Before Gallagher, she worked at the FSA where she managed the London market team.
Towergate's interim chief executive Scott Egan said: "I'm delighted to announce that another senior industry leader is joining Towergate, showing our ability to attract the very best talent.
"Sarah's unrivalled risk and governance experience will be critical in helping Towergate navigate the heightened regulatory backdrop in which the industry continues to operate. I'd also like to thank Keith for his considerable contribution to Towergate and wish him all the best for his future."
Gallagher said Dalgarno would remain with the broker until it could appoint her replacement. It said: "Good governance and a robust risk function are at the centre of all we do here.
"We would like to thank Sarah both for her considerable contribution and for helping to build the excellent team of professionals that has daily responsibility for our regulatory commitments and risk management within each of our regulated entities and appointed representatives internationally."