RSAred is 'extra pair of hands' for risk managers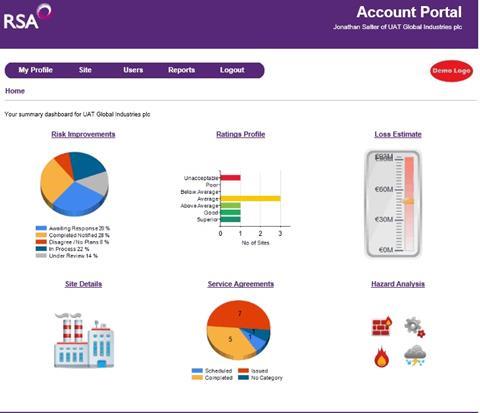 RSA has launched a web-based data hub that allows clients and brokers to manage their risk engineering data.
The graphical dashboard is known as RSAred and is "like an extra pair of hands for those that manage risks in their companies", according to RSA director of global consulting Jonathan Salter.
RSAred lets users track the progress of risk improvement recommendations, review risk improvements, track loss estimates and undertake in-depth reviews of hazards associated with specific sites. Its goal is to help businesses reduce the frequency and severity of their losses.
The product is targeted at clients of RSA's Global Specialty Lines business as well UK-based and single-site businesses. It will be unveiled at the Airmic conference today.
"Really this is for anyone that wants to access their information in a different way," Salter told Insurance Times. "While it's designed to allow people that manage risks for their companies a greater understanding of the data, we're also working with broker partners."
RSAred is based on the risk engineering database used by consultants Elciem, which RSA bought in October. It will be offered free to RSA policyholders or sold as a consulting service to customers or rival insurers.

Having clear and detailed information about loss prevention measures would help RSA's underwriters arrive at a more competitive premium, Salter added.
While other insurers track risk management information, Salter claimed RSAred was the most comprehensive.
"It's not just a document depository and not just somewhere to update recommendations, but a full relationship database where you can model risk profiles," he said.