US insurance giant plots US microbusiness expansion with acquisition of Simply Business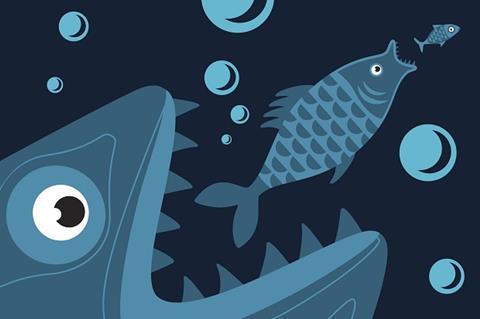 US insurance giant Travelers has bought UK commercial broker Simply Business from private equity house Aquiline for $490m (£403m).
The deal is expected to close in the third quarter this year.
Aquiline bought the broker from fellow private equity house AnaCap in April 2016.
Under its new owner Simply Business will operate as a stand-alone company under its own brand.
Travelers said it plans to use the acquisition to help it access the microbusiness market in the US and elsewhere. It said Simply Business has more than 425,000 microbusiness customers, covering more than 1,000 classes of business.
Simply Business, which sells insurance online to small businesses, now placed £93m of gross written premium (GWP) in 2016. Travelers said the broker has been growing at a compound annual rate of 17.5% over the past three years.
Travelers chief executive Alan Schnitzer said: "With technology and innovation driving customer preferences and expectations, advancing our digital agenda to best serve our customers and the marketplace is a key strategic priority.
"As an important part of that agenda, we also look forward to working with our agent and broker partners as we seek to deploy Simply Business's capabilities with them to make the small commercial insurance transaction easier, faster and more efficient."
US microbusiness
Travelers president of business insurance Greg Toczydlowski added: "Over time, we expect it will provide us with efficient access to serve the substantial microbusiness market in the United States and potentially other geographies."
"We are committed to preserving the approach and values that have made Simply Business successful. Consequently, the company will operate as a stand-alone business, continuing to partner with its panel of carriers under its well-known brand name."
Simply Business chief executive Jason Stockwood said the deal is a "tremendous opportunity" for the broker and its employees, and a "strong validation" of its business model.
He added: "I am excited about Simply Business benefiting from Travelers' extensive knowledge of the U.S. market as we develop our approach there, as well as the resources it has to support potential expansion into additional markets. Our shared values and commitment to innovation make this transaction a perfect fit."
Travelers will finance the deal through a combination of debt and internal resources.