Investment in insurtech remains buoyant even if headline figures do not reflect it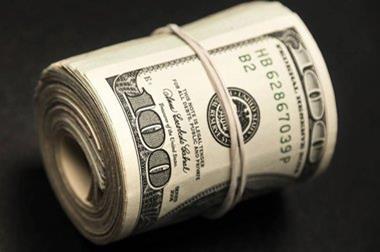 Reports of global insurtech investment funding falling off a proverbial cliff in the first quarter of 2017 should only concern those who have yet to pile into the space, fearing they may be too late.
But they need not worry. The truth is insurtech has only just begun. Recent deals, including Next Insurance raising $29m – as revealed by the Insurance Times last month – suggest the latest blip, which showed a 64% fall in global investment year on year, is more about cycle and definition than potential.
Only six times in history have insurtechs raised more than they did in the first three months of this year, and only once in a first quarter. Previous figures remain skewed by gargantuan raises in Q2 2015, when a whopping $1.85bn was ponied up by investors. This set the bar impossibly high; a parallel which would not be lost on Apple and its historic iPhone 6, the legacy of which still dominates the narrative today, regardless of market maturity and opportunity.
Much more interesting is the shift in incumbent investments, whether direct or intermediated, or in partnership with in startups.
And maturity is crucial here. Indeed, headline figures scratch only the surface of the insurtech marketplace. 'Global falls' still largely means the US; America still dominates in volume and in total, though Asia is catching up. Europe and the UK, on the other hand, show little sign of anything more than a temporary slowdown.
Quantity and quality
No doubt total funding is important, but deal volumes are just as indicative; the problem is they do not make for particularly punchy headlines.
Much more interesting is the shift in incumbent investments, whether direct or intermediated, or in partnership with startups.
Capital raises, though, are a good place to start. In the past month alone, we have seen Startupbootcamp InsurTech resident C-Bien raise €8m, Simplesurance $21.2m, Next $29m and Trov $45m. Not a bad start to Q2. And we are still only talking distribution plays. Artificial Intelligence and the Internet of Things are taking an increasingly large slice of the cake.
In the meantime, UK-based 'Regtech' platform REG has sold an £8m majority stake to £250m fund Capital Investments, and Allianz has taken an undisclosed stake insurtech poster child Lemonade. The big guns are firing.
Other smaller players in the UK, buoyed by successful pilots – and interest from investors within and outside the sector — are in the midst of securing additional capital in the form of convertible notes, retaining control of their businesses while assessing their strategic options.

It is almost impossible to keep up. CB Insights noted 21 P&C deals in the first quarter, and 25 deals across life, health and P&C involving incumbents. The crossover between life and non-life, and between insurance and finance and other adjacent sectors (many of which are not included in such figures) blurs definition, and ultimately obscures the level of interest from investors, founders and partners who see potential for solutions to be applied across multiple verticals. This is where some of the greatest value will be created. And that cannot happen in a market at this level of infancy.
Capitalising on insurtech is, figuratively and literally, not only about signing seven figure checks.
Fast followers
If 2016 was about insurtech early adopters, 2017 is about fast followers. Some have the firepower to play catch up. Travelers' acquisition of Simply Business indicates that insurers have come to understand all too well the revenue-driving and cost-saving implications of digital platforms and distribution.
Others, most notably Munich Re, are doubling down, assembling a veritable Who's Who of insurtechs in their portfolio.
A look at the nature of non-corporate investors is as telling as the sums being thrown around. Specialist insurtech funds are springing up on both sides of the Atlantic. Accelerators are flush with partners, and spreading their roots across the globe.
And even if the graphs are more rolling hills than hockey sticks, that overlooks the most significant trend of all: partnerships. Incumbents have seen enough to understand where the wind is blowing. And most, at least eventually, will act. By 2018, only one in five won't have either invested in, or tied up with a startup. Capitalising on insurtech is, figuratively and literally, not only about signing seven figure checks.
As anyone who works in insurance will tell you, it is about placing calculated bets.