Dan Cobley, fintech investor and former Google boss, says bosses must expect disruption – or find themselves another job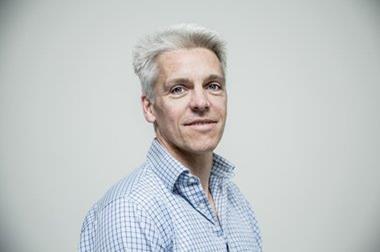 Dan Cobley is a serial entrepreneur, marketer and business founder. After spending seven years with Google, including three as UK & Ireland managing director, in 2015 the former Google boss joined private equity firm Bleinheim Chalcot, and started fintech arm Brightbridge Ventures.

Q. Tell us about the insurtech ecosystem. Given the evolving market components – incubators, accelerators, in-house ventures, strategic investments, partnerships and investors – how does the UK market compare with other geographies?
The UK has huge potential to be a leader in insurtech. Just as we have seen in fintech more broadly, the combination of a high density of incumbent insurance players (and associated talent), a very advanced tech sector, and a broadly supportive government and regulator the UK – especially London – is well placed to lead.

Q. Which of these market components will drive the most innovation and disruption in the space? How might that impact change in the next 3-5 years?
One of the biggest challenges with all fintech, especially insurtech, is that of distribution. Without captive distribution, the cost of customer acquisition to get to scale can be huge. I think many of the success stories we will see in the coming years will be where insurtechs successfully partner with incumbents to deliver the best of both worlds: agile innovation and scale distribution.
72% of insurance CEOs do not expect transformational tech disruption. I expect they will be out of a job in five years.
Q. Is it a safe assumption to say that insurtech is lagging fintech by c.3-5 years?
Fintech has long been a lagging sector in terms of digital transformation, and within fintech, insurance has been a lagging sub-sector. It's fair to say that insurtech is a few years behind lending, payments and other fintech areas that are being disrupted.
Q. Do you expect to see external players (e.g. Google) playing a more active role in driving insurtech, and even entering the market on a direct basis?
I would be surprised to see Google, Facebook, etc. directly entering the insurance market any time soon. But I would expect to see more insurtech players building on top of the data and infrastructure (e.g. machine learning platforms) provided by the tech giants.

Q. Can you comment on the pattern of insurtech investment in the last three years, and suggest what might happen in the next 3-5? Will the UK continue to punch slightly above its' weight?
Insurtech investment is growing fast – The $1.7bn invested globally in 2016 was six times higher than three years earlier. I would expect to see that continue to grow as genuine disruption in the sector starts to take hold. Just as it does in fintech more broadly, I would expect the UK to be a strong player, in the top three with the US and China.

Q. Following Bought By Many's successful conclusion of its Series A round, do you think we'll see a surge in UK businesses securing VC funding? What about the emergence of focused insurtech funds in the UK?
Yes, I would expect to see more UK insurtech startups raising significant rounds. There are an increasing number of quality ideas coming out of incubators such as Entrepreneur First and Startupbootcamp. Many of these will be funded.
At least 20% of the profitability in current insurance products is threatened. Probably much more.
Q. A recent PwC report said 28% of Insurance chief executives expected transformational tech disruption in the next five years. When do you think a tipping point will be achieved?
I would worry about the 72% of insurance CEOs who do not expect transformational tech disruption. I expect they will be out of a job in five years.

Q. Is it true that 20% of insurance profitability is threatened by Insurtech?
Yes, at least 20% of the profitability in current insurance products is threatened. Probably much more. But there are also new insurance opportunities that the most forward thinking and digital insurers will have the opportunity to grab.

Q. Which insurtech areas offer the best short-term and longer-term upside, and how will this drive investor behaviour?
Short term, there are easy wins in improving the digital journey for sign-up, cover evaluation and claims management. Longer term I see big opportunity for artificial intelligence in underwriting, bots for customer engagement and blockchain for cutting cost from the whole value chain.

Q. What is the biggest obstacle to insurtech potential in the UK?
The biggest obstacle is the inability or unwillingness of the incumbents to really transform.

Q. Which insurtech startups have caught your eye?
Bought By Many is run by smart people. Lemonade (US) is very well funded and has a bold ambition. Cuvva is solving a niche, but very real problem. And Cleo is providing tools to help with better customer service.
Dan Cobley was speaking to Tom Flack. He is a keynote speaker at Innovate & Disrupt 2017.