French insurer AXA appoints dedicated innovation chief executive to drive global digital transformation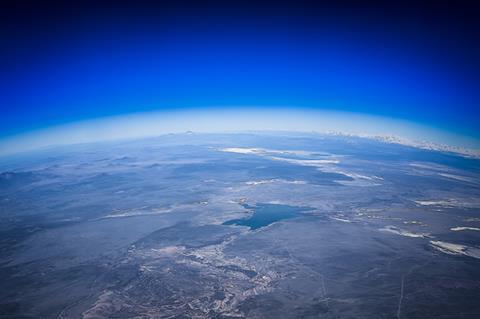 AXA has created a global innovation unit with a dedicated chief executive to oversee the creation, delivery and strategic integration of new products and business models.
The French insurer, through its various arms – which includes AXA strategic ventures, a $100m fund targeting startups; Kamet, its owned and operated incubator and AXA Lab – already employs a diversified innovation strategy, but the latest move to bring them under a single leader, Joyce Phillips, suggests greater resources, autonomy and accountability are needed to maximise their effectiveness and exploit opportunities on a global basis.
In a statement the AXA said: "This new business unit will federate AXA's initiatives aiming at expanding the value chain of insurance services by leveraging new technologies as well as the Groups' innovation ecosystem.
"In the UK this will allow AXA to continue to coordinate and manage our digital and innovation initiatives, but will provide a clear view and opportunity to leverage the wider global activity."
It is the first time AXA group chief executive Thomas Buberl has added a direct report since taking over the reins in March last year, and sends the strongest signal yet that AXA is making innovation a strategic priority for the group. At the time of his appointment Buberl said that digital and "transforming the business model" should be the focus of the business, as opposed to pursuing top line growth, and warned that data-led competition outside the sector – including potentially Facebook and Google – needed to be taken more seriously.
Phillips has extensive experience in the financial services sector, and was most recently chief executive of Global Wealth at Australia & New Zealand Banking Group, and managing director of innovation and marketing. She was recognised as one of the Top 100 Fintech leaders in Asia in 2016.
"[Joyce] is an accomplished CEO with a proven execution track record in the financial industry and a passion for new technologies and innovation," Buberl said.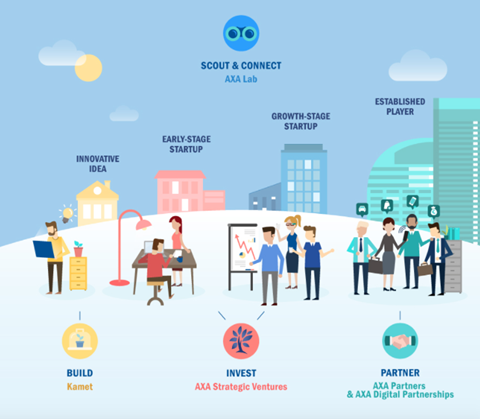 "The insurance sector is at a turning point with new trends and opportunities which AXA has started to capture thanks to its vibrant innovation ecosystem. I am convinced that the set-up of this new business unit under Joyce's leadership will allow us to further leverage our existing capabilities and develop new business models and services in order to accelerate the pace of change for our customers."
A spokesman for AXA said it was too early to detail any specific projects on which the group would be focusing.
PwC estimates that insurtech disruption poses a risk to 20% of both top and bottom line for incumbents.
Analysis: Innovating on Innovation
While the creation of innovation teams is nothing new – recent developments include Beazley adding a dedicated insurtech unit in February – AXA's move to a coordinated global structure, with all innovation components vetically aligned, is far less common. A direct reporting line to the chief executive is not to be taken lightly, and hints that, as it stands insurers are not seeing the level of institutional progress for which they had been hoping. This challenge should be seen as distinct from the broader proliferation of insurtechs and capital raising, which remain still largely operationally siloed and are yet to meaningfully impact the market.


The move is also part of a broader shift in incumbent strategies to deliver corporate innovation in a sustainable way. There is tellingly little consistency in approach, but AXA is one of a group of larger players who have already invested heavily in the space, and appear best placed to capitalise.

Aviva has a number of innovation functions headed up by chief digital officer Andrew Brem; this includes its in-house innovation programme, Digital Garage and accelerator partnerships with Founders Factory and Silicon Valley-based Plug and Play.

XL Catlin has three dedicated divisions including XL Accelerate (created last year) and XL Innovate, to sponsor internal and external innovation.

Munich Re has built out a dedicated business, Digital Partners, to specifically scout, partner and invest in insurance startups, and has been very aggressive in recent months.


Market commentators have consistently raised concerns that true innovation – in this case focused on product ideation and creation – is better when fostered outside the corporate confines, where hierarchical systems, bureaucracy, complex stakeholder management, and focus on immediate or directly measurable returns is paramount, and accountability for innovation-based projects more opaque.


Challenges remain over how innovation can be institutionalised in a meaningful and measurable way, and without compromising efficiency due to the potentially disruptive nature of embedding innovation-led thinking in business processes. It is not limited to product development and consumer engagement. On this, the jury remains out: Both Allianz and Zurich suspended their own internal innovation projects, with the former claiming the task had been successfully completed.