Aviva Ventures leads Series A funding round as Munich Re joins as underwriting partner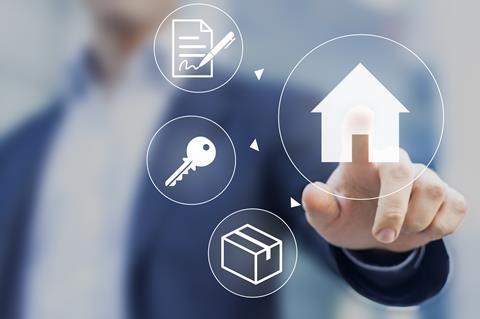 Neos, the smart home insurtech, has secured a £5m Series A investment from Aviva Ventures – one of the largest raises by a UK insurtech to date.
In a related move the startup has signed a partnership with Munich Re, who will underwrite the business in the form of an MGA. Neos has an existing deal with Hiscox. The move to broaden its partnerships suggests the insurtech is preparing to penetrate the mass market.
Neos uses proprietary smart camera technology to detect fire, theft, and water leaks, sending real-time updates to the customer's smartphone.
Existing investors in Neos include former Ageas chief executive, Barry Smith, specialist insurtech fund, Eos Venture Partners, and Gary Lineker. The group invested £1m in the business in October last year. In November Neos signed a distribution partnership with ZPG group, whose brands include Zoopla and uSwitch. A spokesman for Neos would not disclose further details of the latest round – including whether Munich Re had also taken a stake.
Aviva Ventures have made two other investments in home startups, Cocoon and Opun. Munich Re has placed a series of bets in consumer-facing insurtechs in the past 12 months including Slice Labs, the UK's Bought By Many, and Trov.
The UK home insurance market is worth around £7bn. The Internet of Things (IoT) market is expected to grow 12-fold to 156m connections by 2024, according to Ofcom.
Matt Poll, Neos chief executive, co-founder and former director of More Than, said: "The investment and strategic partnership from two respected insurance brands, Aviva and Munich Re, cements our belief that what we're doing is the future of insurance, given their leadership in innovation.
"When you combine this with our distribution partnership with Zoopla (ZPG plc), and underwriting support via Hiscox, we're excited about the benefits we will be bringing to consumers at full market launch later this year, through positively disrupting the market."
Ben Luckett, Managing Director for Aviva Ventures added: "Investments are all about talent, future, and disrupting the status quo. Our involvement in Neos reflects all of these three elements, surrounded by great technology delivering a great purpose."
Andy Rear, managing director of Munich Re digital partners said: "Neos is defining the standards for the future home insurance industry in the UK. By putting smart sensors into the home and alerting the owner on their smartphone, Neos enables issues to be addressed before they become bigger problems. Detecting a leak early is a much smaller problem than coming home to a big flood. It's a clever proposition which will have an impact on the wider insurance industry."
Aviva chief executive Mark Wilson told City AM the insurer was spending £100m per year on its Digital Garage, based in Shoreditch's Hoxton Square – next to Neos. On Tuesday, at the Insurance Times Innovation and Disruption 2017 event, AXA revealed its ringfenced global innovation budget – comprising its own incubator, Kamet, AXA Strategic Ventures, and its research arm (but excluding internal costs) – was around £350m.