We talk to key market players on the implications of increased flooding and how the industry, and government, should tackle it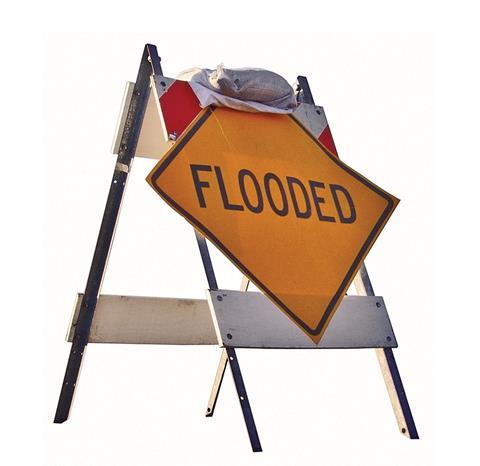 The Chartered Institute of Loss Adjusters' executive director, Martin Hyde, on the future of flood insurance:
Q: Have you found that flooding has become a greater industry concern in recent years?
A: It has, without a doubt. Whereas these flooding events used to be a once-in-a-lifetime occurrence, they are now far more frequent. My understanding is that the weather we're experiencing now is just what meteorologists predicted for a long time would happen as a result of climate change.
Q: How bad are the floods this year compared to the worst since the Statement of Principles was introduced?
A: The claims figures I've got are definitely up [on 2011], I'd be guessing at around 20% since April. The levels of flooding this year are worse than you would normally expect, but we're not yet talking as big as the Hull floods five years ago.
Q: Are there any particular complications this time around?
A: The difficulty the industry is having is that these floods are more widespread than the last significant floods. Having 500 claims across the country can be harder to handle than if there are 500 in a concentrated area - but what we must never ever forget is the dramatic effect this always has on the life of an individual or business.
Q: How much worse can this set of floods get?
A: The most likely scenario is that areas that have already been flooded will re-flood, as they won't have time to drain. Just a few months ago we were expecting a high level of subsidence claims because the ground moisture was so low, but we're not now, so that's one bit of good news.
Q: Are there any other bad signs of the likelihood for re-flooding?
A: The water authorities have lifted the hose pipe bans, which suggests the stocks of water are well up to their needs. The last authorities to lift the bans seem to be those that take their water directly from the ground.
Q: Is computer modelling helping the industry cope with floods?
A: There is increasingly better weather forecasting to help us deal with these events, helping us get people together in the right places a week or two before an event. From the mapping, an insurer may even know which properties are flooded before the policyholders, if they are away for the weekend, which makes their response very proactive.
Market views:
What are the implications of increased flooding?
Phil Else, managing director, ISS Facility Services Restoration
"Recent flooding incidents have tested the resilience of the plans implemented following the events of 2007. . From a supply-chain view, the communication process from first notice of loss through the chain to sharp end at the policyholder's property has been well tested and has proven up to the task. Unlike 2007, these floods have occurred in a more localised pattern and have come through in a steady stream (forgive the pun) rather than thousands in a few short hours. This has enabled the industry to mobilise resources in a co-ordinated manner. Our own strategy has been to diversify service offering to target portfolio business opportunities. This has allowed us to maintain and grow our capability capacity, which we are able to redirect in times of surge."
Matthew Cullen, policy adviser, ABI
"The Statement of Principles won't be renewed, and we've been very clear on that for the past two years. There are quite a lot of potential dangers around a free-market model, as up to 200,000 homes could struggle to get affordable access to cover. We're in constructive discussions with the government about the replacement model, and we hope to complete those reasonably soon, though we can't set a date on this. This is obviously an urgent issue and we need to work on it intensively as the statement expires in under a year. June was the worst month for flooding since the 2007 floods so, of course, we're looking at a worse than average year for flooding and the industry. But we're not viewing this as a giant catastrophe year."
Alex Kilpatrick, client and customer services director, Merlin Claims
"Times are hard, but with some government investment there could be a significant reduction of flood risk. From an insurer's point of view, the government does need to do something; there needs to be some sort of middle ground. At the moment the risk has been pushed on to the insurance market. Without a Statement of Principles, somebody will be willing to insure these [at risk] properties, but at higher excesses and higher premiums. From our perspective, the floods generate claims revenue, but they are also complicated to handle, and we don't want to see an increase in them as they put pressure on our business, especially when there's a surge event. The reality is that the economic times means there aren't the resources that there were a few years ago."