Continued interest from investors could lead to a pick-up in company multiples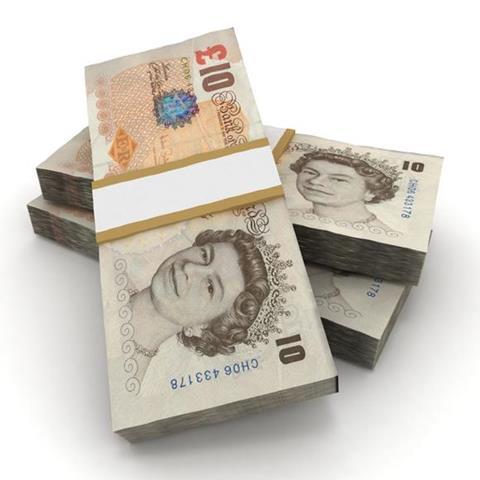 Investor confidence in the broking sector is looking strong for the year ahead following a week of acquisitions and management buyouts.
A combination of cash-rich private equity firms looking for places to park their money and brokers' ability to churn out steady earnings despite the grim economy, are thought to be attracting funding for deals.
Deals taking place this week included:
Motor specialist A&A Group received funding from Darwin Private Equity for new investment.
CCV snapped up Lyon Insurance Services in Anglesey and Crown Insurance Brokers in Birmingham. Towergate-integrated CCV is backed with funding from private equity firm Advent International.
Capita bought Fish Administration for £21m from private equity firm Inflexion. Fish is a Preston-based broker that specialises in finding insurance for the disabled, including cover for adapted vehicles and mobility scooters.
AmWINS completed its takeover of Lloyd's broker THB for £29.2m.
IMAS financial consultant Olly Laughton-Scott said the deals showed a healthy investor appetite for brokers. "Insurance brokers have continued to deliver steady profits and earnings," he said.
"This has made them a very backable proposition, and we are seeing that coming through in a renewed level of interest. There's no doubt that private equity has more cash than opportunities, and we are seeing a lot of private equity firms expressing an interest."
Laughton-Scott believes the deals could signal a rise in multiples – the amount buyers are willing to pay in relation to a firm's earnings or book value. "I think we are seeing a pick-up. It's moving in the right direction, but it is not anything sizeable yet," he said.
Investors use operating profit as one potential financial metric to calculate the final price of a deal. Capita paid six times Fish's £3.5m operating profit in a £21m deal. Capita chief executive Paul Pindar said it was his confidence in the insurance markets that attracted him to the Fish deal.
"We anticipate strong potential for growth in the motor, travel, independent living and carer insurance markets, enabling us to take the business from strength to strength."
Meanwhile, CCV, which along with Towergate has a £100m Advent-funded war chest for acquisitions, will be one of the main buyers this year as the group expands in preparation for its eventual flotation.
CCV's previously stated ambition was to have £500m gross written premium by the end of this year. It is the 24th largest broker with a £64m brokerage, according to the Insurance Times Top 50. It started last year with more than £300m in GWP. The most recent acquisitions will be rolled into nearby CCV firms.
Newly acquired Crown Insurance Brokers, whose book of business is 40% commercial and 60% personal lines, will be incorporated into RV Wallis.
Lyon Insurance Services, a specialist provider of insurance packages for guest houses, holiday homes and bed and breakfast establishments, is merging with existing CCV broker Alker Brothers in Wigan.
CCV's chief operating officer, Graham Barr, said: "These are well-established brokers, and both businesses have a strong book and great potential. Lyon Insurance Services and Crown Insurance Brokers represent the first additions to our group in 2012. We have an extremely healthy pipeline and already have further acquisitions close to completion."
We say …
● It will be interesting to see what private equity does with some of the deals sealed in 2007 and 2008 if the markets continue to remain poor for flotations. Private equity has its own capital providers that will be feeling the squeeze.
● Expect smaller bolt-on deals from Bluefin, CCV and Towergate. Oval is likely to be the big acquisition target for 2012. It could go for a trade sale or a new private equity backer could swing in behind the business.