Nearly half of London homes targeted by thieves in winter months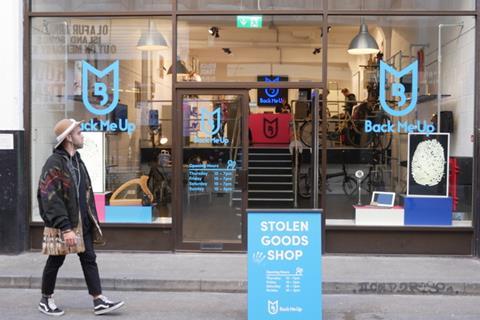 App-based insurer Back Me Up has opened a stolen goods shop to raise awareness of items commonly targeted by thieves.
Back Me Up provides home and travel insurance for millennials and is powered by Ageas.
The Brick Lane pop-up store is stocked with police-seized, previously stolen goods such as jewellery, bikes and technology.
Back Me Up managing director Paul Lynes said: "The darker months can not only add to the opportunity for thieves to strike, but also lead to increased public fear about falling foul to thieves.
"Our Stolen Goods Shop will showcase, in a visual, real way, exactly what treasured items are most at risk and how easy it is for valuables and possessions to find their way into the hands of thieves.
"We're raising awareness of how people can protect the things that matter to them, on their terms, as well as giving all the profits to deserving charities."
Almost a third (30%) of UK households and nearly half (48%) of London households were targeted by thieves in the winter months, according to Ageas claims data from 2015.