Telematics firm Quartix data shows white van men are Britain's safest drivers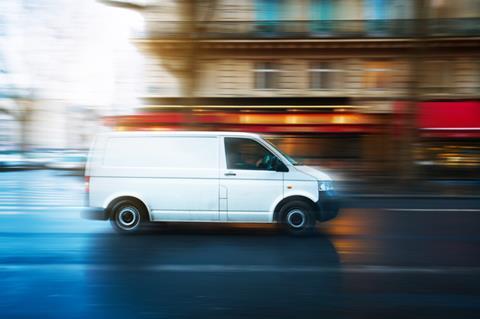 White van men are Britain's safest drivers, according to data from telematics firm Quartix.
And Quartix says that data on the driving habits of van drivers can help save the lives of young drivers and save insurance companies money.
Official figures show that for every 1,000 vehicles, light commercial vehicles (LCVs) are involved in only two-thirds as many accidents involving injury as regular cars.
But Quartix's data show van drivers are even safer than that,
For every 100,000 miles travelled, the accident rate involving injury is 3.8 times higher for cars than LCVs.
Quartix research shows van drivers travel well below the speed limit when it doesn't suit the road conditions, offering insights into how to educate young drivers to become safer.
Young drivers are involved in around a quarter of all serious accidents in Britain with the first 2,000 miles of their career the most dangerous. There is also considerably more risk of having an accident when a parent isn't in the car.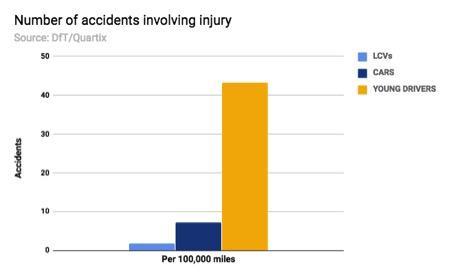 Quartix said it records more than 30 million data points every day from tens of thousands of LCVs to build its 'SafeSpeed Database'.
Detailed analysis of the database has shown that van drivers typically set their own speed limit on more dangerous roads - an average of 26% under the legal limit on rural national speed limit routes.
Quartix said its 'Contextual Speed Scoring' that means young drivers can be judged against the behaviour of experienced motorists on specific stretches of road rather than speed limits.
"This research explodes the myth that white van men are terrible drivers," said Quartix chief executive Andy Walters.
"Despite driving bigger vehicles, those behind the wheels of LCVs have far fewer serious crashes than other motorists.They know it is not always safe to drive to the speed limit, something that young drivers often struggle with, and their livelihoods depend on their driving record.
"The opportunity for insurers to improve loss ratios and save lives using this technology are considerable."