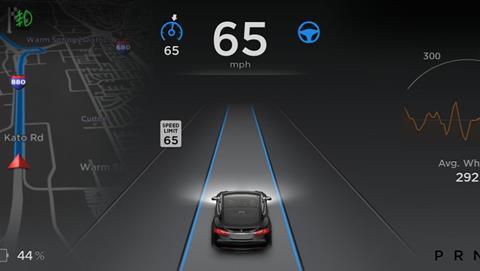 For the third time in a few weeks, a Tesla electric car has crashed while the driver claimed the car's self-driving system was switched on.
Montana police said the Tesla driver claimed the Autopilot system was activated when the latest accident occurred early on Sunday morning. No-one was injured.
In May, a driver died when his Tesla Autopilot allegedly failed to detect an articulated lorry turning in front of the car. The incident is being investigated by the USA's National Transportation Safety Board and the National Highway Traffic Safety Administration.
Then in July, a Tesla hit a guardrail along the Pennsylvania Turnpike and crossed several lanes before hitting a concrete median and rolled onto its roof. The driver told police the car was in Autopilot mode. He has since been cited for careless driving.