Willis Towers Watson GB head of corporate risk and broking Alastair Swift talks about the opportunities and risks with technology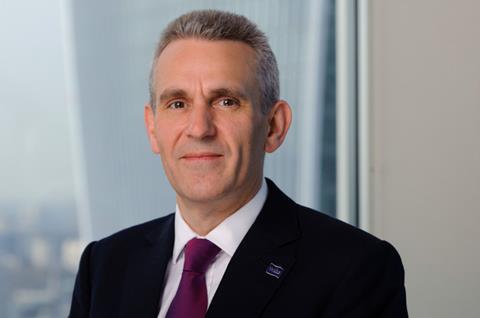 A changing world is coming for brokers.
The broker landscape continues to evolve with ever growing frequency, and it is a credit to our industry that we can adapt and prosper in light of the changes.
In the UK & Northern Ireland we have digested the implications of the Insurance Act 2015 and we now await the outcome of Brexit.
Questions remain over how it will impact our industry, our clients and our country as a whole. In addition we are adapting to changing buying habits, technology platforms, big data-based decision making and the millennial generation's buying habits and workplace expectations.
Recently we have seen the growth of technology platforms and aggregators that have had a tremendous effect on personal lines and are now fully embedded in the commercial arena. Consolidation will also continue and new entities will offer new opportunities, demonstrated by our own merger between Willis and Towers Watson.
Big Data risk and opportunities
Technology and 'Big Data' provide opportunities, but they also bring new risks.
Changing buying habits introduce stiffer competitive pressures and companies also need to be mindful of regulatory and legal concerns, particularly regarding personal information. We must shape and adapt our proposition accordingly by adopting and embracing new ways of working and sources of information, such as e-commerce, mobile technologies and social networks.
Brokers, as they adapt, will find themselves increasingly changing from being product providers, to being the management solution specialists, and this is where our expertise can add value to our client relationships.
Our products are increasingly purchased by automated process and our clients are often buying direct. Clients will start to pool their demands and are likely to become more and more global in their outlook. According to the Economist Intelligence Unit, the E6 economies of China, India, Brazil, Russia, Indonesia & Mexico will contribute 47% of global GDP by 2020 as their influence increases and the G6 influence declines.
The need to define the client proposition will continue to grow. "Success through Specialism", a programme launched by our own Willis Towers Watson Networks, about tapping into the resources of our Insurer partners, is helping brokers define their strengths, create their own niche and enable them to stand out from the crowd. While preparation for change is essential, it should be viewed as an opportunity for success rather than a threat to the industry. Those that take advantage will thrive but those that do not will struggle to survive.