Brokers believe that there are problems with industry skills levels and with the UK's educational standards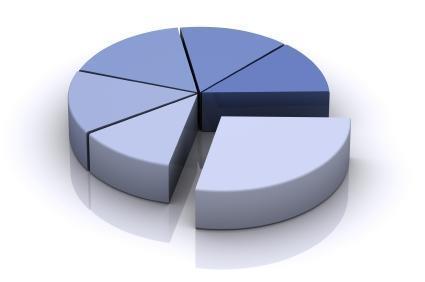 Technical ability is desired, but so are people skills, and there is a perception that younger employees rely too heavily on technology.
1 Do you think there's a skills shortage in UK GI?
The survey reveals that brokers overwhelmingly believe that there is a skills shortage in the insurance industry, with 93% of respondents answering that there is. The remaining 7% said they did not think there was currently a skills deficit. Recruiting skilled workers has been perceived as a problem for the industry for several years, according to the yearly CII Skills Survey. The 2011 report found that 57% of members believe that the UK's skill levels are actually falling behind those in other countries.
2 Do you have a professional qualification?
Broking qualifications are the most common, making up 42% of respondents' qualifications. Other qualifications made up 23%, with ACII qualifications cited along with first degrees, master's degrees, banking fellowships and compliance qualifications. While 14% had qualifications in underwriting, 21% held no professional qualifications.
3 Have you been on a training course in the last 12 months?
As companies make further moves to continue employee development, the number of qualified people has risen considerably. Over the past year, 66% of brokers undertook training courses through their companies and a further 5% went on training courses at their own expense.
Nearly one-fifth, 17%, of respondents reported that they have not been on a course over the last 12 months because they hadn't needed to, while 12% said that they had not been on a training course in the last year, but would like to do so.
4 What's your opinion on the Aldermanbury Declaration?
The CII's 2010 initiative aims to set a common standard in professional qualifications for those firms signing up. To date, 150 brokerages have signed up, as well as 30 insurers and 15 loss adjusters. Despite the strong take-up, just 13% of brokers said that the initiative was having a positive effect. The majority of respondents, 62%, reported that it has been a bit of a flop, while the remaining 25% indicated that they were unaware of it.
5 Have you ever had difficulty finding the right staff?
In order to bring fresh blood into the industry, the CII is pushing companies to attend more university and college career fairs to raise the profile of the industry. Our survey shows that sourcing skilled workers is seen as a challenge by the majority of respondents, with 63% reporting that they've had difficulty finding the right staff. One-quarter of our respondents, 26%, said that hiring employees was not their responsibility, while 11% said that they had not had difficulty finding workers.
6 Are pay levels sufficient to attract top talent to the industry?
One concern in the industry over the past few years has been that many skilled young people avoid insurance because the financial rewards are greater in other areas of the financial services sector. Larger companies have made their starting salaries more competitive and offer enhanced employee benefits but, overall, wages are still slightly lower than those in banking, for example. Just 10% of brokers reported that pay levels are sufficient to attract the best staff, while 49% indicated that current pay levels were insufficient to bring in talent. A sizeable 41% said that pay levels' appeal varies.
What skills do you think are most lacking in the insurance industry and why?
'Everything from people skills to technical - our brokers are usually far better at everything than the insurer staff, especially in the bigger insurers'
'Employees are too mono-line. They train people in one specific area, rather than across the industry'
'Applicants nowadays don't care about the job, don't want to be regulated and want as much money as possible, with very little in return'
'Too much is now screen-driven, which doesn't enhance learning and development because people don't have to think for themselves'
'Underwriters with both good technical knowledge and common sense'
'Ability to read, write and undertake basic problem-solving tasks'