Insurer profited despite weather claims and tough commercial environment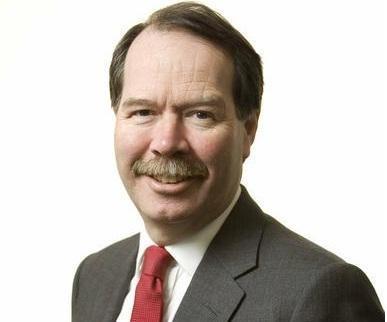 Allianz UK made a 2012 pre-tax operating profit of £161.5m, down 4% on the £168.7m it made in 2011.
The insurer's combined operating ratio (COR) increased by 0.6 percentage points to 96.3% (95.7%). This was caused by a 3.9 point increase in the commercial combined ratio to 97.9% (2011: 94%). This was partially offset by a 3.3 point reduction in the personal lines combined ratio to 94.5% (97.8%).
Gross written premium (GWP) increased 2% to £1.9bn (2011: £1.8bn).
Allianz UK chief executive Andrew Torrance (pictured) praised the company's performance in difficult conditions. He said: "I am very pleased to report that 2012 was another successful year for Allianz UK despite the dreadful weather and the continuing low interest rate environment in which we operate."
Despite the increase in commercial COR, Torrance said the work done to deliver greater accident-year profit from the commercial business started to bear fruit in the last quarter of 2012. While the COR was worse than its position a year ago, it was a 1.2 point improvement frm the 99.1% reported at the third-quarter stage.
On the personal lines side, Allianz said it "proved to be a bridge too far" to achieve an acceptable level of profit at the same time as growing GWP in brokered personal lines business.
Torrance said: "As I have always maintained, our strategy is to achieve profitable growth, not growth for its own sake. As a result, we took the decision to manage the motor portfolio in a way that focused on generating profit, even if that meant taking a reduction in top line."
As a consequence, private motor broker GWP was down 5.7% compared to 2011 at £173m.
The household book also fell by 3.1% to £116.8m as a one-year distribution deal ended, but the insurer said it expected renewed growth in 2013.
The changes meant the broker motor portfolio delivered an underwriting profit of £12.7m, which Torrance said was "the first underwriting profit seen from this broker segment since 2006."
Allianz UK 2012 results (compared with 2011)
Group
GWP: £1.88bn (£1.83bn)
Operating profit: £161.5m (£168.7m)
COR (%): 96.3 (95.7)
Commercial
GWP: £974.1m (£976.2m)
COR (%):97.9 (94.0)
Personal
GWP: £905.7m (£856m)
COR (%): 94.5 (97.8)