But interim chief Scott Egan insists that the company is showing signs of improvement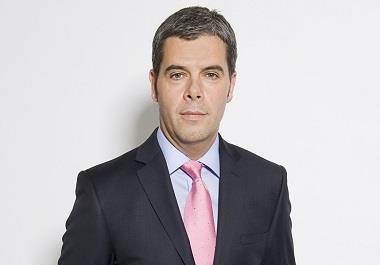 Towergate made a loss before tax of £58m in the first half of 2015, compared with a profit of £15m in the same period last year.
The broking group's profitability was hit by a combination of revenue continuing to fall after its period of uncertainty and costs from its recent financial restructuring.
Towergate was taken over by its bondholders, led by hedge fund Highbridge Capital Management, and recapitalised on 2 April this year. The deal saved the company from potential collapse.
Revenue was down 10% to £184m in the first half of 2015 (H1 2014: £204m) while the expense ratio jumped 11 percentage points to 79% (H1 2014: 68%).
Earnings before interest, tax, depreciation and amortisation (EBITDA), which Towergate sees as its main financial measure, fell 40% to £39m (H1 2014: £65m).
Revenue and EBITDA fell across all of Towergate's five divisions, with the Insurance Brokers unit suffering the worst fall in EBITDA (see tables below for full breakdown).
Positive signs
While admitting that the results were not where the company wanted them to be, interim chief executive Scott Egan insisted that there were several signs that the company is on the road to recovery.
Among them is the news that incoming chief executive David Ross and incoming chief operating officer Adrian Brown will now join the company sooner than expected following the £20m settlement of Arthur J Gallagher's lawsuit against Ross, Mark Mugge and Christopher Keey.
Ross joins on 2 November, while Brown joins, initially as interim chief executive, on 14 September.
Egan told Insurance Times: "Getting David in in the near term and getting Adrian in now – getting what I would call the permanent team in to help really run the business going forward and move away from this period of instability – is a really positive step."
Towergate H1 2015 results
| | H1 2015 | H1 2014 | change |
| --- | --- | --- | --- |
| Revenue (£m) | 184 | 204 | -10% |
| Expense ratio (%) | 79 | 68 | 11 points |
| EBITDA (£m) | 39 | 65 | -40% |
| EBITDA margin (%) | 21 | 32 | -11 points |
| Operating cash flow (£m) | 12 | 43 | -72% |
| Result before tax | -58 | 15 | n/a |
Towergate H1 divisional breakdown
EBITDA
| EBITDA | H1 2015 (£m) | H1 2014 (£m) | change (%) |
| --- | --- | --- | --- |
| Insurance brokers | 15 | 22 | -33 |
| Underwriting | 12 | 17 | -27 |
| Direct | 13 | 15 | -14 |
| Paymentshield | 16 | 22 | -26 |
| Network | 2 | 3 | -31 |
Revenue
| Revenue | H1 2015 (£m) | H1 2014 (£m) | change (%) |
| --- | --- | --- | --- |
| Insurance brokers | 77 | 86 | -10 |
| Underwriting | 42 | 44 | -6 |
| Direct | 35 | 35 | -3 |
| Paymentshield | 23 | 29 | -19 |
| Network | 7 | 7 | -9 |