Company blames difficult economic climate - and sees little improvement ahead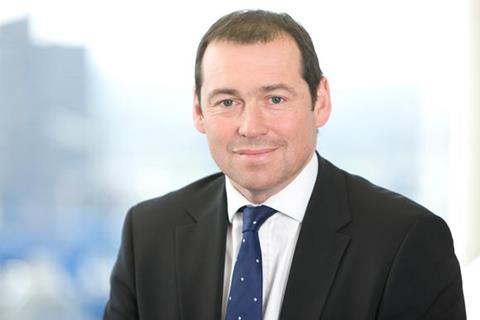 Towergate is on track to post its worst financial result for six years. The deterioration in performance at the broking group comes after a difficult year for all UK insurance brokers.
The company warned there is little sign of tough conditions abating. However, good performance in Towergate's underwriting division helped offset some of the negative effects.
The company lost £35.4m in the first nine months of 2011. It consists of a £14m loss in the third quarter, added to the £21.3m loss in the first half of the year. The nine-month figure is already more than double the £14.2m loss in full-year 2010, and higher than 2009's £28m loss.Towergate made a loss of £43.6m in 2005.
Flat turnover, increasing administrative expenses and higher amortisation charges contributed to the 2011 losses to date. Growth in turnover at Towergate's underwriting operations were offset by declines in retail broking - its largest division.
The company blamed the drop in retail broking on the falling commissions of lower levels of written premiums. "Economic conditions again show no improvement in the year, and competition remains intense for medium and larger insurance risks, causing pricing for these policies to fall year on year," Towergate said in its third-quarter report.
Towergate is not the only broker struggling with low revenue growth and rising costs in the current environment. Willis, for example, saw its nine-month profit drop 50% as an 11% growth in expenses offset a 5% growth in turnover.
Towergate considers its performance is best measured by earnings before interest, tax, depreciation and amortisation (EBITDA). This strips out amortisation charges, which Towergate says is not true cash expenditure and does not affect cashflows.
But even by this measure, the company's results also deteriorated. Nine-month EBITDA fell 12% to £90.6m from £102.8m.
This nine-month 2011 figure compares with £125.5m for the full year of 2010, leaving the company with work to do if it is to match the previous year's figures, given the tough conditions. If fourth-quarter EBITDA matches the third quarter's £28.5m, full-year EBITDA would be just short of 2010's, at £119.1m.
Towergate's nine-month 2011 revenues were £280.5m, a slight fall on the £281.5m during the same period last year.
Amortisation jumped 19% to £48.5m from £40.7m, while administrative expenses rose 6% to £202.7m from £191m.
Towergate blamed the higher expenses on increases in staff numbers in growing areas, increased IT spending and higher regulatory fees.
It said the increased amortisation was caused by the fall in valuations of businesses transferred from former group holding company Towergate Partnership to the new holding company, Towergate Holdings II.