Market needs Towergate as a 'challenger' to Aon and Marsh, chief executive says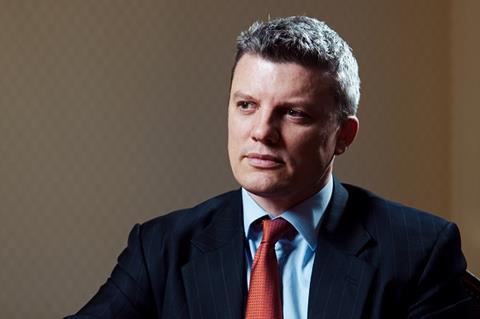 Towergate will aim to pay back some up-front commissions to insurers as it seeks to move away from the deals, according to chief executive David Ross.
In the past Towergate has relied on upfront commissions from insurers, where insurers pay the commissions they expect the broker to earn in advance to help with cash flow.
But the company revealed in its investor presentation for its 2015 results this morning that it was moving away from the up-front deals to ensure "more sustainable ongoing value".
It said its net commission rates had been hit by the upfront deals, as well as the operational complexity linked to the high number of policy administration systems the company has.
Up-front commission under the deals fell to £2.5m in 2015 from £5.1m in 2014 and £7.6m in 2013.
Speaking to Insurance Times following the release of the results this morning, Ross (pictured) said: "In 2013 and 2014 there was a lot going on in the company that was driving its behaviour in terms of needing to get income in the door.
"We have been very upfront with the market saying we are moving away from the need to get cash in the door now. We want to operate on the same basis as everybody else.
"That has been incredibly well received by the insurance community. We have even been offering some of those front-end deals back."
Towergate reported a loss before interest, tax, depreciation and amortisation of £34.6m in 2015, compared with a profit of £32.9m in 2014.
This was driven largely by restructuring costs as the company looks to turn itself around and return to revenue growth following its acquisition by bondholders in February last year.
The company also suffered a 6.4% drop in revenue.
Putting the swagger back
Ross said the performance for the year was "staggering" considering the challenges the company had, but was upbeat about the prospects of turning the company around.
The company is to receive £65m of new funding from majority owner Highbridge, with up to £46m of this coming from Towergate selling a majority stake in Broker Network to Highbridge.
Ross said: "The priority for me and the rest of the leadership has been to get into as many offices as possible to get the swagger back into the business and say that we are standing tall, we're proud to be independent and we are proud to have survived all this.
"This is actually the company's finest hour in many ways because it is going to power through this and stand tall at the end of it wiser and more mature from it."
He added that he believes the market needed Towergate as an alternative to the big global brokers. "The simple truth is that big insurance companies don't need to be doing 50% of their renewals with Marsh and Aon every year. They need a strong Towergate out there as a challenger."