Slumps in retail and networks counter gains in underwriting and Paymentshield units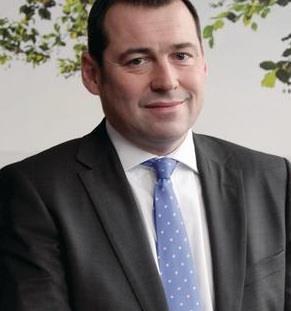 Towergate made operating earnings of £34.3m in the first quarter of 2012, up 9% on the £31.4m it made in the same period last year.
Revenues rose by a more modest 2% to £105.5m (Q1 2011: £103.3m). The operating earnings margin increased to 32.5% in Q1 2012 from 30.4% in Q1 2011.
"It is pleasing to see that the momentum in our operating earnings we referred to in our full year results statement has continued in the first quarter of 2012," Towergate chief executive Mark Hodges said in a statement. "Towergate as a whole continues to grow despite the challenging economic conditions impacting many of our customers and we remain confident about the rest of the year."
Towergate defines operating earnings as profit before interest, tax, depreciation, amortisation and exceptional items.
Towergate's underwriting and Paymentshield divisions reported growth in both profit and revenue. The underwriting unit's operating earnings increased 31% to £8m (Q1 2011: £6.1m) and revenues were up 12% to £19.6m (Q1 2011: £17.5m). Paymentshield's operating earnings grew 17% to £12.2m (Q1 2011: £10.4m) and revenues increased 11% to £16.6m (Q1 2011: £15m).
"Our Paymentshield and Underwriting divisions have continued to deliver strong year on year growth in both top and bottom line. They are well positioned to maintain growth throughout the remainder of the year," Hodges said.
However, these gains were partly offset by slumps in the retail and network divisions.
Retail - Towergate's largest division - saw operating earnings drop 8% to £15.6m (Q1 2011: £17m) and revenues dipped 4% to £60.5m (Q1 2011: £62.8m). Network's operating earnings dropped 16% to £2.6m (Q1 2011: £3.1m) and revenues fell 10% to £4.5m (Q1 2011: £5m).
"The results in our Retail and Network Divisions are particularly impacted by the difficult trading faced by many SME businesses," Hodges said.
Hodges reiterated that Towergate had made nine acquisitions so far this year, with six of these strengthening the retail division's regional broking presence.
"Our pipeline of potential acquisitions is healthy and we are confident in our ability to continue to grow Towergate through quality, relationship based acquisitions," Hodges said. "We remain optimistic for the remainder of the year and believe the group will continue to grow profitably."
Towergate Q1 2012 results in £m (compared with Q1 2011)
Group
Revenue: 105.5 (103.3)
Operating earnings: 34.3 (31.4)
Operating earnings margin: 32.5% (30.4%)
Divisional operating earnings
Retail: 15.6 (17) (-8%)
Underwriting: 8 (6.1) (+31%)
Paymentshield: 12.2 (10.4) (+17%)
Network: 2.6 (3.1) (-16%)