Gives up co-chief executive role at Bermudian (re)insurer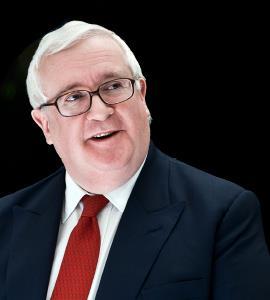 Aspen Insurance's co-chief executive Rupert Villers will relinquish his role in a management shake-up at the Bermudian (re)insurer.
Villers will become chairman of the company and president of Aspen International Insurance from 1 July.
Fellow co-chief executive Mario Vitale will take over the full chief executive role and remain president of Aspen Insurance US.
Villers almost quit his post in September 2010, just nine months into the role, having replaced financial institutions (FI) underwriter Adrian Fox, who resigned after the insurer struggled to secure the necessary reinsurance capacity for its estimated £20m premium FI book.
Aspen's chief executive Chris O'Kane said: "Since early 2011, Aspen Insurance has had considerable success in realising its strategic objectives under the combined leadership of Rupert Villers and Mario Vitale.
"As a result of the changes, Aspen will continue to benefit from Rupert Villers' expertise and has put in place a firm foundation for the future strategic leadership and direction of our insurance business under Mario Vitale."
Villers co-founded SVB Holdings, now Novae, in 1986, and was chief executive between 1991 and 2002 and active underwriter of Syndicate 1007 from 1997 to 1999.
He stepped down as chief executive in 2002 and from the board the following year, prior to taking up the role of chairman of kidnap, ransom and piracy insurer AJP Continuation.
UK subsidiary Aspen Insurance UK launched its regional platform at the start of 2011. It provides new insurance and risk management products for selected brokers and their clients. The company opened its fifth office in the UK in February.
Aspen lost $105.8m (£67.7m) in the first half of 2011, compared with a $312.7m profit in the same period in 2010.
The company's combined ratio deteriorated to 115.6% from 96.7% last year, despite prior-year reserve releases of $54.7m (H1 2010: $15m).