Decline in performance is result of property claims returning to normal levels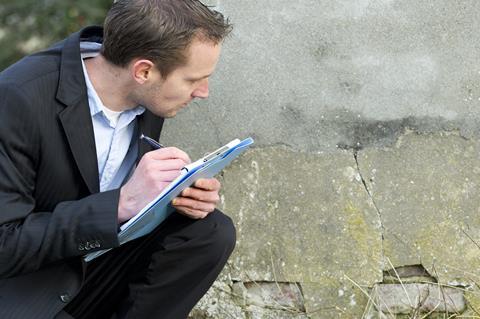 Ecclesiastical's UK and Ireland business has reported an underwriting profit of £9m in the first half of 2016, down 34.8% on the £13.8m it reported in H1 2015.
The combined operating ratio (COR) also deteriorated by 5.6 percentage points in the same period to 87.5% (2015: 81.9%), while gross written premiums (GWP) fell by 1.3% to £113.5m (2015: £115m).
Divisional performance
The insurer said the decline in performance was a result of property claims returning to normal levels compared to the "exceptionally benign" weather experience in H1 2015.
It also reflected flash flooding across the UK which impacted its result by £3.4m at the net level during June.
The fall in GWP has mainly been driven by events in the education sector, where academies continue to transition to the Department for Education's risk protection arrangement.
The performance of the liability business was in line with the same period as last year overall, helped by the insurer having a better claims experience in 2016 than in 2015.
But the improvement was partly offset by the effect of the reduction in discount rate.
As a result, Ecclesiastical was not able to discount its reserves, for physical and sexual abuse and asbestosis, by as much as it could have done.
Discount rate is the increase in the value of an asset or reduction in liability driven by the change in the value of money over time.
The dramatic fall in bond yields following the UK's vote to leave the EU also increased the amount they had to hold against liabilities, by £8.2m, adding ten points to the reported combined operating ratio.
Growth areas
The insurer is now looking to grow its real estate and high net worth business.
It has updated its existing property owners' policy and has achieved GWP growth of 15%, ahead of its target.
The insurer says it has also achieved a 6% increase in GWP in its heritage business.
Group
Group-wide underwriting profit fell by 63.3% to £5.1m (2015: £14.3m). The COR deteriorated by a hefty 9%, however it still managed to maintain a sub-100 COR of 94.8% (2015: 85.8%).
GWP also fell 1.4% to £151.8m (H1 2015: £153.9m)
Ecclesiastical said the results were well in line with long term targets but reflected the impact of post-Brexit reductions in discount rates on long-tail claims reserves, UK flash floods and Canadian wildfires.
Profit before tax before fell by more than half (57%) to £15.2m (H1 2015: £35.3m), reflecting an anticipated return to more normal claims experience.