LV= is first insurer to secure prison sentences for claimants who made up accident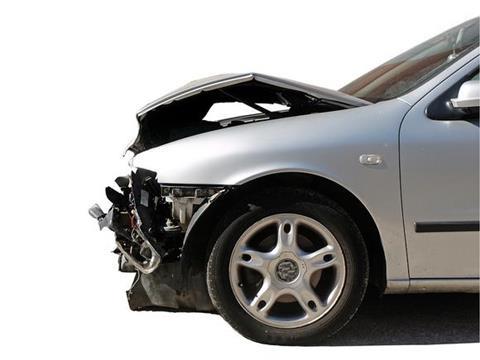 To read Insurance Times's 'we say' on the story, click here.
LV= has become the first insurer to land a jail term for a claimant that invented an accident, winning support from rival insurers that want tougher action from the courts.
LV= demanded that a couple who invented a car crash to claim insurance money be jailed for contempt of court, after the truth emerged. The 'accident' could have cost up to £75,000 in payouts for whiplash.
Aviva, Allianz and AXA Personal Lines have all backed the sentence. The UK High Court judge that passed it said courts had a duty to clamp down on whiplash fraud, which is ramping up insurance premiums.
Insurers have brought contempt of court proceedings against claimants for exaggerating their injuries before, but this is understood to be the first time anyone has been successfully prosecuted at the high court for a completely invented accident.
The fraudster, Samina Bashir, admitted making the bogus claim for damages, having originally claimed she was involved in a three-car crash that never happened.
The court heard that Bashir had claimed she was driving her partner and parents in a Rover that was hit by a BMW in Handsworth, Birmingham, on 6 January 2008, which knocked it into a Peugeot.
Bashir claimed more than £5,000 in compensation for the whiplash she faked, and insurers had to set aside up to £75,000 for other expected claims.
However, the truth emerged when insurers found out that the family had connections to those supposedly driving the other vehicles and launched an investigation.
Judges Sir John Thomas and Mr Justice Silber handed Bashir and her partner, Faisal Rauf, six-week sentences, saying they hoped the "clang of the prison gates" would deter the "rampant dishonesty" of false insurance claims that had been blighting the UK.
Bashir's parents, Kaneez Akhtar and Mohammed Bashir, were given six-week sentences, suspended for one year, for their admitted part in the fraud.
Lord Justice Thomas said that he reduced Bashir and Rauf's sentence after the duo revealed the details of the cash-for-crash fraudster they said put them up to the claims.
Speaking after the hearing, LV= technical claims director Martin Milliner told Insurance Times: "Fraud is a serious blight to the insurance industry and drives up the cost of premiums for all.
"While the defendants in this case admitted their guilt, we felt it was important to continue proceedings against them in order to deter others from this crime. Four of the four defendants received custodial sentences yesterday, which we hope will send a message to other criminals that the insurance industry is cracking down on financial crime."
AXA UK head of fraud Richard Davies was pleased at the result, but said the sentences were not long enough. "AXA has campaigned tirelessly on the issue of false whiplash claims," he said. "We therefore very much support the stance taken by LV= in this case.
"Having said that, I feel that the sentence was very light, given the extent of the attempted fraud. The Fraud Act 2006 provides for much harsher penalties for such crimes, which of course continue to cost the industry dearly."
Allianz claims director Graham Gibson said: "This sends an important message to would-be fraudsters, which we hope will act as a strong deterrent in the
future, thereby protecting honest policyholders."
An Aviva spokesman said: "We have a robust process in place, and we are already challenging cases where we believe fraud or non-existent claims are happening."
An ABI spokesman said: "For too long whiplash has been a cheat's charter. We need to ensure that those who make claims for whiplash are people with genuine injuries."
The fight against fraud: Insurance Times has launched the Fraud Charter 2012 initiative, sponsored by AXA Personal Lines, to boost the industry's response to insurance fraud. To find out more, go to www.insurancetimes.co.uk/insurance-times-fraud-charter-initiative-2012
We say …
● For too long fraudsters have relied on the knowledge that many insurers will give them the chance to withdraw their claim if fraud is suspected. If fraudsters know insurers will prosecute regardless, they will be less likely to bring false claims.
● The courts also need to play their part by hitting convicted fraudsters with appropriate penalties. The punishment needs to fit the crime.