Group profit before tax falls 14% in first half and 15% in second quarter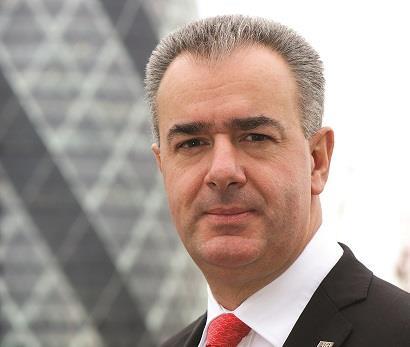 Willis GB suffered a 2.3% decline in organic commissions and fees in the second quarter of 2015.
The slump follows a 1.1% organic revenue increase in the first quarter of this year at the division, which houses the broker's UK-based retail and specialty businesses.
The unit is run by Nicolas Aubert (pictured).
Willis said underlying commissions and fees at Willis GB fell 3.3% because of a divestiture of small non-core businesses over the past 12 months.
The broker added that the drop at Willis GB reflects "mid-single digit declines" in both retail and property/casualty revenue. This was partly offset by "solid" growth in financial lines.
The broking group said in a statement: "The turnaround efforts of this segment's results are progressing, centred on developing large corporate client relationships through our industry and 'Connecting Willis' initiatives and efficiently and effectively serving medium-sized clients."
Group profit slump
As a group, Willis suffered a 14% drop in profit before tax to $347m (£222.7m) in the first half of 2015 from $404m in the first half of 2014.
Commissions and fees fell 1% to $2.0bn from $2.02bn and organic commissions and fees growth was 2.6%, down from 4.3% in the first half of 2014.
In the second quarter of 2015 alone, Willis's profit before tax fell 15.4% to $93m (Q2 2014: $110m).
Commissions and fees fell 1% to $917m (Q2 2014: $933m) and organic growth was 1.6%, down from 4.5% in the second quarter of 2014.
Willis chief executive Dominic Casserley said: "We are pleased with our underlying performance, with underlying net income up 21% compared with last year. We are also pleased with our organic performance, having achieved 200 basis points of positive spread. We have achieved this despite the well anticipated headwinds we faced in this quarter from timing issues and uneven market conditions."
Willis has also increased the cost-saving target for its continuing operational restructuring.
The broking group is in the process of merging with global advisory firm Towers Watson.