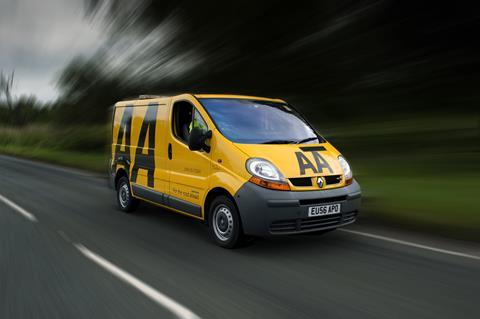 The AA said it has agreed to sell its Irish business to the Carlyle private equity firm for €156.6m (£130m) in cash.
AA Ireland provides personal and commercial insurance and motoring services.
"As an insurance broker-led business, AA Ireland differs significantly from the AA's UK business, and synergies and potential cross sell opportunities are limited," the AA said.
The deal is subject to approval by Ireland's Competition and Consumer Protection Commission and Central Bank and is expected to complete in late July.
AA Ireland will have continuing use of the AA brand in Ireland.
In the year to January, AA Ireland reported pre-tax profit of €12m and had gross assets of €163m.
The AA intends to use the net cash proceeds for partial repayment of its debt.