Worsening UK flooding could cost hundreds of millions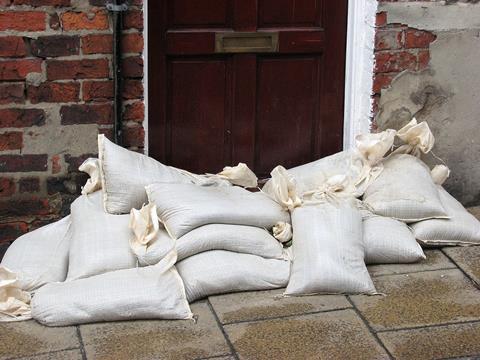 The ABI believes that the worsening UK flooding could cost the industry hundreds of millions of pounds, while insurers predict it could hike property rates if it continues.
An ABI spokesman said the overall cost was still growing as claims kept coming in, and with more heavy rain forecast the flooding was set to continue.
The rain has already been so torrential that one Newcastle homeowner said it "felt like the end of the world", according to a Crawford & Company spokesman.
Allianz Retail director technical Tom Moss said: "It's unlikely that the current level of flooding would in itself lead to an increase in premiums. The big question, however, is how long the current rainy conditions are likely to continue."
Waterlogged
Moss said that more rain on waterlogged ground would "definitely lead to significant flooding" on a par with the 2007 floods that caused almost £2.5bn of insured losses, and that this could raise premiums.
PwC insurance partner Mohammad Khan also predicted rising premiums if the rain continued, although an Aviva spokesman said the insurer doubted whether the current floods would nudge rates upwards.
The ABI spokesman added that the trade body did not expect the flooding to be as severe as 2007.
But Khan said: "It is too early to say whether 2012 will be similar to 2007, but having so many flood alerts does not bode well."
Vasek Insurance managing director Richard Berridge said that while the UK had seen costly flooding over recent years, this year's flooding was a one-off.
"There is a serious shift of the jet stream that is causing us to cop all the wet weather that would normally be above Scotland and would often fall into the seas," he said.