AIG is 'too big to succeed' according to proxy battle veteran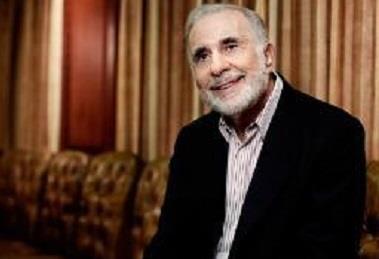 Activist US shareholder Carl Icahn has called for AIG to be broken up.
In an open letter to AIG chief executive Peter Hancock, Icahn (pictured) said the global insurance giant is "too big to succeed" and is facing huge regulatory issues.
"The company continues to severely underperform its peers and is now facing an increasingly onerous regulatory burden which will only further erode its competitive position," wrote Icahn, a veteran of many successful proxy battles.
It is a "no brainer" that splitting the group will boost shareholder value, he said, adding that he has the support of several large shareholders.
Icahn said AIG should pursue a tax-free separation of its life and mortgage insurance units to create three independent companies, each of which would be small enough not to qualify for Systematically Important Financial Institution designation, and therefore avoid Federal Reserve Oversight and increased capital requirements.
He said that, despite the urging of Congress and regulators to simplify the group through divestments, "you have shown no sign of urgency and have chosen a 'wait and see…for years' strategy void of decisive leadership. "
Icahn, one of America's richest men with a personal fortune estimated at around $30bn, is also an activist investor in Insurance Times's parent company, the US-based media corporation Gannett.
Icahn, who holds a 6.6% stake in Gannett, owner of USA Today, wanted two seats on the board and a shake-up of the corporate governance that would have made it easier to sell the Virginia-based media conglomerate.
Icahn withdrew his demands after Gannett split the company into two parts with fresh corporate governance rules.