Engelhardt hails 'pretty up' first half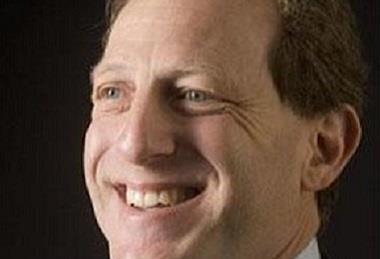 Admiral's UK motor business saw its profit increase by 6% to £219.2m in the first half to June, from £207.7m a year earlier.
Group profit before tax rose 1% to £186.1m from £184.9m, helped by total net reserve releases for the group in the first half of £95.4m, up from £73.1m a year earlier, while group turnover rose 2% to £1.06bn from £1.04bn.
Profits were above market forecasts of £163.3m.
"A good start to a challenging year," said Chief executive Henry Engelhardt.
"Profits are up, customer numbers are up, earnings per share is up, the dividend is up … you might say it was a pretty 'up' first half!" he said.
"The UK business turned in a very solid result helped by positive claims cost development, with modest growth accompanying price increases. Overall I'd say, it has been a good first half."
Admiral's price comparison businesses made a combined loss of £4.0m in the first half against a profit of £5.9m a year ago, hit by International price comparison, where an investment in compare.com of £10.4m offset profits from the group's European price comparison operations, Rastreator and LeLynx, and a lower profit from the Group's UK price comparison business Confused.com.
Confused.com logged a first half operating profit of £4.8m, down from £9.1m a year earlier.
The company said Confused.com was affected by "continuing challenging market conditions" and saw revenue fall 12% to £38.9m from £44.4m. it said results were also impacted by "limited overall growth" in the price comparison market and investment in the current marketing campaign.
Admiral reported a combined ratio of 82.7% for the first half, improving from 85.1% a year earlier.
The group loss ratio improved to 60.8% (H1 2014: 67.1%), primarily due to very positive UK claims development leading to higher reserve releases, Admiral said. The group expense ratio increased to 21.9% (H1 2014: 18.0%), partly because it was hit by a reduction in the UK car insurance average earned premium.