Insurer expecting rate rises to continue in 2016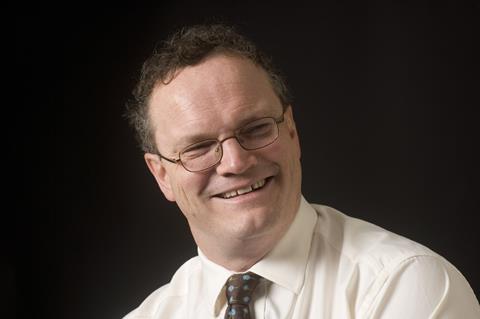 Motor insurer Admiral will add new reinsurers to its panel after deciding to cut the amount of UK motor risk it retains to 22% from 25% from 2017.
Admiral has retained 25% of the risk from its UK motor book since 2011, when it lowered the retention level from 27.5%. The insurer cedes the rest of the risk to a panel of reinsurers, with Munich Re subsidiary Great Lakes bearing the bulk – 40% – of the risk.
Speaking to journalists following the release of Admiral's 2015 results this morning, chief financial officer Geraint Jones said the retention change "reflects lots of demand from existing reinsurers and new partners to take part on the UK motor quota share programme".
He added: "We have been pleased to have been able to bring new partners onto that programme.
"Moving down from 25% to 22% doesn't have a financial impact, but it does allow us to extend the relationships with existing partners and bring on some new relationships as well."
He would not disclose which companies would be taking the 3% Admiral will no longer retain, other than to say Great Lakes would continue to carry 40%.
Admiral's 2016 reinsurer panel also includes New Re (12.25%), Swiss Re (9%), Hannover Re (8.75%) and Mapfre Re (5%).
Rate rises to continue
Admiral also believes UK motor rates will continue to rise this year. Excluding the effects of the insurance premium tax rise, the company estimates market rates went up by around 5.5% in 2015.
Admiral chief operating officer David Stevens (pictured) said: "One of the main reasons why premiums are increasing is that the very competitive market cut rates too aggressively in the past two or three years for those rates to be sustainable, and there is a correction going on. That correction will continue somewhat into 2016."
Overall, Admiral had a good year in 2015. Group profit before tax rose 6% to £377m.
In his last results presentation as Admiral chief executive, Henry Engelhardt said: "I have announced 12 years of final year results to the stock market since we went public in 2004 and I have had the pleasure of announcing record profits 11 times and this was one of them. We made a record profit.
He added: "All in all it was a really good year. We are very pleased and we are looking forward to 2016."
Engelhardt will retire on 12 May this year and hand the top job to Stevens.