Full rating follows Ageas's decision to undertake reviews with ratings agencies after S&P stopped offering unsolicited 'pi' ratings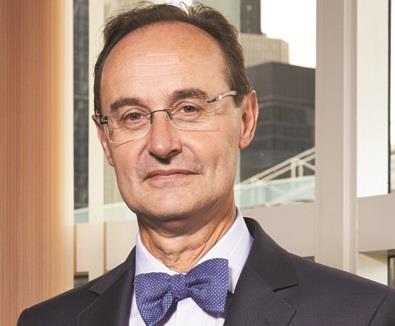 Standard and Poor's (S&P) has given a positive outlook to Ageas's UK-regulated insurer Ageas Insurance Limited (AIL) with a financial strength and issuer credit rating of A-.
The ratings reflect AIL's status as a core subsidiary of its parent company, Ageas, which has led S&P to align its ratings to the Group's credit rating.
AIL is the single largest non-life insurance business in the group, accounting for over 40% of the consolidated non-life gross premium written.
S&P said the ratings reflect the fact that AIL is integral to the group's identity and strategy, adding that the group is also fully committed to AIL, and the wider UK market.
S&P cited examples such as the injection of capital and a more relaxed dividend policy to finance the acquisition of Groupama in 2012.
S&P said: "The group mostly excess capital to the ultimate holding company to optimize the management and of capital within the group.
"In our opinion, the group displays extremely strong capital adequacy. We expect AIL to maintain an adequate buffer above regulatory requirements (including Solvency II)."
S&P said that AIL's track record of earnings performance was also broadly in line with the group's management targets and earnings.
The ratings agency added: "In 2014, AIL posted a net combined ratio of 99.5% (2013: 97.5%), profit after tax of £66 million.
"Also, it exhibits growth levels and operating performance that compare well with its UK peers, and under our base-case scenario we expect a net combined ratio for AIL of about 97%-100% in 2015-2017.
"In addition, in line with the group's multi-distribution strategy, AIL has a well-developed and maturing multi-channel distribution model.
"At end-2014, 16% of underwritten by AIL was generated via the owned distribution channel, 11% via partnerships, and 58% via the top-50 brokers. The balance was with provincial brokers."
Commenting on the ratings Ageas Insurance chief executive François-Xavier said: "An A- rating from S&P is affirmation that AIL's commitment to underwriting discipline without losing sight of our customers' needs is producing a financial position that gives brokers confidence.
"Following on from the A+ rating we achieved with Fitch Ratings earlier this year, this is another step forward in our ambition to grow, especially in the non-standard and commercial markets where we're focused on developing our digital trading and scheme propositions."
Back in November S&P decided to stop offering unsolicited 'pi' ratings, which left AIL without a rating.
The full interactive rating process Ageas has now undertaken with S&P involves contact with management and access to more in-depth information.