Insurer takes £32m charge to reflect falling value of broking business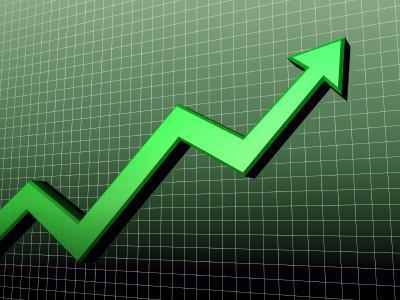 Ageas UK made a 2012 net profit before exceptional items of £82.9m, up 11% on the £74.7m it made in 2011.
The profit came on the back of a 1.6% increase in revenues to £2.01bn (2011: £1.98bn).
Including a one-off £4.7m gain relating to the November acquisition of Groupama UK, the total profit for the year was £87.6m – a 17% increase on 2011's profit.
However, profit in Ageas UK's retail broking division dropped 23% to £22.7m (2011: £29.4m). Revenues in the unit fell 4.5% to £203.9m (2011: 213.6m) amid a "tough and highly competitive environment".
In addition, Ageas UK's profits were affected by a £32m one-off charge after the company had to write down the value of the retail operations.
Commenting on the results overall, new Ageas UK chief executive Andy Watson said: "It's been another good year for Ageas UK, delivering our highest ever profit and reaching the £2bn income milestone.
"Our continued strategy of offering a wider range of products through our brokers, partners, Independent Financial Advisers and clients continues to pay off and the recent Groupama Insurances acquisition builds on that strength."
He also credited predecessor Barry Smith for developing an "excellent platform" from which to take the business forward.
Non-life growth
Ageas's non-life unit boosted its net profit by 33.6% to $70.3m (2011: £52.6m). Its revenues grew by just under 1% to £1.74bn (2011: £1.72bn). The combined ratio was almost unchanged at 99.8% (99.9%).
Ageas attributed the improving profitability to its focus on expanding on profitable business and taking pre-emptive actions to protect results in other areas, such as household.
The business excluding the Tesco Underwriting joint venture grew gross written premiums (GWP) by 2.9% to £1.1bn (2011: £1.07bn). The 12.1% growth in motor GWP and 26.7% increase in pecial risks GWP was offset by an 8.1% drop in household, caused by "deliberate pricing action to improve profit performance", and a 30% drop in travel GWP.
Tesco Underwriting's GWP dropped 10% to £589.7m (2011: £655.3m) because of a focus on more profitable business. The venture's profit more than tripled to £10.8m (2011: £3m).
Groupama UK, which Ageas bought on 14 November, contributed £51.3m in GWP to the group and £3.1m of profit. The first full quarter of results from Groupama UK will be included in Ageas's next quarterly update.
One-off gain
Ageas's results enjoyed a net £4.7m one-off gain during 2012. The Groupama UK acquisition generated a positive result of £50.9m because Ageas paid less than book value to buy the firm. However, this was partly offset by £14m of one-off costs related to the transaction and the £32m charge for the goodwill write down and amortisation in the retail division.
Ageas UK 2012 results in £m (compared with 2011)
Revenue
Total: 2011.4 (1979.5)
Non-life: 1738.1 (1721.3
Other (including retail): 203.9 (213.6)
Life protection: 69.4 (44.6)
Net profit
Total: 87.6 (74.7)
Total (excluding exceptional items) 82.9 (74.7)
Non-life: 70.3 (52.6)
Other (including retail): 12.7 (25.9)
Life protection: -0.1 (-3.8)
Exceptional items: 4.7 (0)
Ratios
Combined ratio (%): 99.8 (99.9)