Extreme weather claims of £46.1m push COR to 102%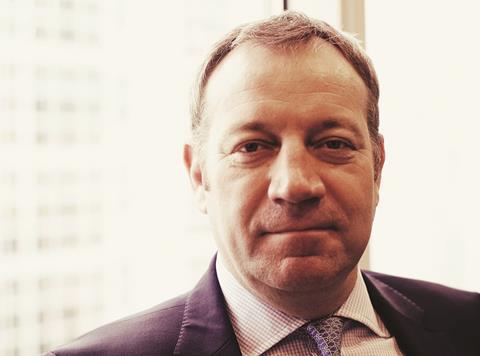 Ageas UK made a profit of £21.4m in 2015, down 65% on the underlying profit of £61.7m it made in 2014.
The main cause of the drop was a £46.1m claims bill from storms Desmond, Eva and Frank, which hit the UK in December 2015, causing heavy flooding.
The claims bill added 4.2 percentage points to the insurer's combined operating ratio (COR), which came in at an unprofitable 102% (2014: 99.8%).
Total income fell 2.8% to £1.93bn (2014: £1.99bn), while non-life gross written premiums, including Tesco Underwriting, declined by 2.1% to £1.78bn (2014: £1.82bn).
Ageas said the main cause for the overall income drop was low prices across the market.
Ageas's 2014 underlying profit excludes a one-off benefit from its legal settlement with Kwik-Fit. Including the settlement benefit, the 2014 profit was £80.4m.
'A good place'
Ageas UK chief executive Andy Watson (pictured) said: "Reflecting on 2015, underlying profit was in a good place, but just as our customers were not immune from the storms and floods at the end of the year, neither were we.
"The estimated impact of the December severe weather was significant, but in line with our market share. Income was down slightly year-on-year where we've taken deliberate pricing action against competitive market conditions."
Watson said the company had increased its number of motor policies to 3.8 million because of price rises towards the end of the year.
He said that the home market remained "very competitive", but that there are signs of rate increases and said the company will monitor the response to the weather claims.
But he added: "The true premium increases are obscured by the IPT change."
Divisional breakdown
Ageas UK's core non-life business made a profit of £25m, down 57.7% on 2014's £59.1m because of the December storm claims.
Gross written premiums fell 0.8% to £1.38bn (2014: £1.39bn), which the company said reflected pricing action taken in personal home and motor.
The motor COR deteriorated by one percentage point to 100.7% because of a higher frequency of accident claims. This was caused by increased traffic volumes, a continued trend for higher third-party damage costs, and the weather.
The home COR jumped by 10.9 points to 105.2 (2014: 94.3%) because of the weather claims.
Ageas's commercial and special risks COR improved by seven percentage points to 103.3% (2014: 110.3%) because of an improvement in the commercial lines business as well as lower costs related to the integration of Groupama's UK business, which Ageas bought in 2013. Ageas said the integration has now been completed.
Ageas UK 2015 results
| | 2015 | 2014 |
| --- | --- | --- |
| Income (£m) | | |
| Total | 1,930.10 | 1,986.70 |
| Non-life | 1,783.20 | 1,822.00 |
| Other (including retail) | 146.9 | 164.7 |
| | | |
| Net profit (£m) | | |
| Total | 21.4 | 80.4 |
| Non-life | 24.9 | 57.3 |
| Other (including retail) | -3.5 | 23.1 |
| | | |
| Combined operating ratios (%) | | |
| Total | 102 | 99.8 |
| Motor | 100.7 | 99.7 |
| Household | 105.2 | 94.3 |
| Accident and health | 99.4 | 104.7 |
| Commercial and special risks | 103.3 | 110.3 |