Insurer's £46.1m storm claims bill is unlikely to trigger reinsurance payout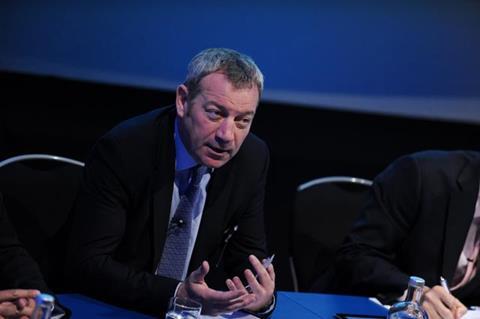 Ageas UK will review pricing, reinsurance arrangements and its strategy for placing business with Flood Re following the December storms, chief executive Andy Watson said.
Ageas UK announced in its full-year results this morning that it expected claims from storms Desmond, Eva and Frank, which caused having flooding, to cost it £46.1m, adding 4.2 percentage points to its combined operating ratio (COR).
Speaking to Insurance Times following the release of Ageas UK's results this morning, Watson said that the company was "highly unlikely" to make any recoveries from its reinsurers on the storm claims because the claims were not big enough to trigger a payout on its reinsurance policies.
He said: "We will review our reinsurance programme in light of events. I don't expect any major changes. We will obviously review pricing."
He added: "Our retention level [under the reinsurance arrangement] is reflective of our risk appetite. We will review it but I don't expect our risk appetite to change dramatically."
Watson also said that the company was "actively looking at" its strategy for placing business into Flood Re, the affordable flood insurance scheme that is aiming to launch in April this year.
He said: "We were building up a picture of what we were going to do and I don't expect it to change dramatically but we will take on board the learnings of this latest December event to inform that placing strategy."
Commercial growth
Ageas is also planning to continue growing its commercial book after boosting gross written premium by 3.6% to £189m in 2015. The growth came in particular from schemes business.
Watson noted that the ending of the relationship with managing general agency (MGA) UK General, which has started using Munich Re subsidiary Great Lakes as its main capacity provider instead of Ageas, would reduce the special risks part of its commercial book, as the UK General portion of this business will be placed into run-off.
But he added: "We are looking to grow [the commercial] account in the areas of e-trading, schemes, and some of the wheels-based business. We are communicating and working very actively with our brokers and concentrating on those areas where we want to grow."
He also said that the company would continue to work with MGAs.
He said: "We work with a good number of MGAs and see MGAs as a very important part of our distribution landscape."