Insurer will contribute $1bn from existing funds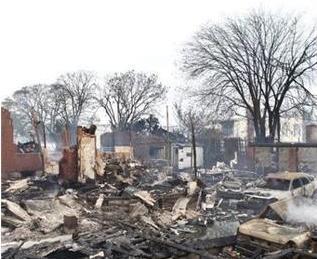 AIG said it expects after-tax losses of at least $1.3bn (£800m) from Superstorm Sandy, net of reinsurance.
The insurer said it would contribute $1bn from existing funds to its US property insurance subsidiaries to help cover the losses.
The bill for Sandy would cost about $2bn before tax, AIG said.
"Due to the complexity of factors contributing to the losses, there can be no assurance that AIG's ultimate losses associated with this storm will not differ from this estimate," the insurer said in a statement.