Embattled insurer announces new strategy to fend off activist investor Carl Icahn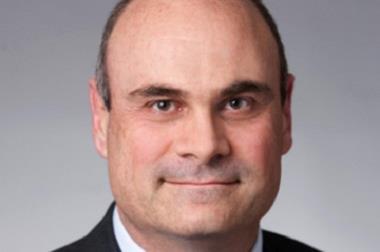 AIG said it plans to return at least $25bn capital to shareholders during 2016-2017, and embark on a disposal programme starting with the initial public offering of 19.9% of its United Guaranty Corp mortgage insurance business.
The moves come as part of a new strategy being announced today by chief executive Peter Hancock (pictured), as the group tries to fend off pressure to break up the company from activist investor Carl Icahn.
Hancock said he was prepared to dispose of any of the group's businesses if it made financial sense.
"There are no sacred cows," he said.
The United Guaranty spin-off is one part of a wide ranging plan, which also includes:
Creating a $22bn 'legacy portfolio' of businesses that AIG intends to run off or dispose of
Cutting operating expenses by $1.6bn by 2017, which includes a further $250m of savings from job cuts in 2016
Improving the commercial lines accident-year loss ratio by six percentage points by 2017 by optimising reinsurance use, improving data use and tackling unprofitable business
Improving pre-tax operating profit in personal lines by $800m by 2017 by, among other things, expanding on successes in high net worth and reducing its footprint to 15 countries
The company also revealed that it pumped an additional $3.6bn into its non-life reserves in the fourth quarter of 2015. Some 35% of this was attributable to the 2004 and prior accident years and 41% to the 2011-2014 accident years.
Hancock said: "Today, AIG announces steps to narrow its focus, improve its financial performance, and return capital to shareholders. While we take these steps to maximize shareholder value, we continue to think holistically about all of our stakeholders. Importantly, we are committed to being our clients' most valued insurer."