Insurer sets three-year financial targets, refocusing business on growth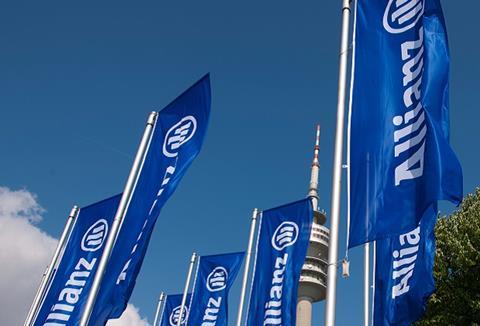 Allianz Group will today unveil a new three-year plan aimed at boosting its financial performance and sharpening up its corporate culture.
The global insurer will also say it plans to make €1bn (£703m) worth of productivity gains by 2018, refocusing its investment on its profitable and high growth businesses.
And it said it will also be looking for acquisition opportunities.
At a capital markets day today, the German insurer will present to investors new plans to target earnings per share growth of 5% by 2018. It will also aim for return on equity of 13%.
In a statement before the presentation, Allianz said it will position itself as "a digital leader, investing in promising business models, and pursuing consolidation opportunities with high strategic fit".
"The world around us is changing rapidly and financial services along with it. Allianz is well positioned to take the lead in this industry transformation by getting even closer to our customers, driving performance and investing in digitalization," said chief executive Oliver Bäte.
To meet the group's financial targets, the property/casualty segment will seek to deliver a combined operating ratio of 94% or better, Allianz will tell investors.
Allianz aims to make the productivity gains mainly through implementing digital processes globally. Those gains will be reinvested in technology, human resources and growth.
The global insurer said it will actively manage its balance sheet to improve capital efficiency and resilience. It added that on 18 November it received regulatory approval to use its internal model to calculate capital requirements under Solvency II.
Allianz said it will strengthen its most competitive businesses and scale up smaller, high-performing operating entities by creating regional platforms.
Less-profitable businesses will refocus on productivity and efficiency and release capital that can be deployed to fuel growth elsewhere.
The group will also focus more sharply on customer satisfaction, setting a target that at least 75% of its businesses achieve net promotor scores higher than the industry average.
Allianz estimated that this target alone has the potential to add some 5 million new customers and €6.5bn in additional annual premiums.