UK chief executive confident that remedial action will work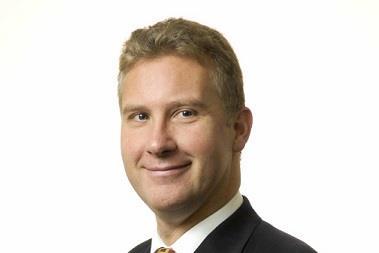 Allianz UK has put through personal motor rate increases that are "well ahead of claims inflation" as it seeks to combat problems in its book, according to chief executive Jon Dye.
Allianz UK's operating profit, excluding the impact of its group reinsurance programme, fell 12.3% in the first nine months of 2015, mainly because of claims inflation in personal motor.
The insurer's personal lines combined operating ratio for the period continued to be unprofitable, at 102.7%.
Dye would not put a number on the increases, but revealed that the corrective action in motor went beyond simply pushing up rates.
He told journalists following the release of Allianz UK's results this morning: "It is not just about how much have you put on your base rate. It might also be about what footprint you are writing, the [business] mix and what terms you are prepared to accept.
"It is not as crude as saying: 'we are going to slap x% on the base rate'. It is more about reshaping the portfolio as well as putting some base rate [increases] through."
Dye said that the corrective action had cut policy count in brokered personal lines motor "slightly" but the effect of this reduction on revenue had been counteracted by the rate increase.
He said: "The revenue holds up okay, even though the unit count is down very slightly."
Dye said that Allianz would not start to see the benefits of the remedial work until next year, but insisted he was confident that the work would pay off.
He said: "The really important thing is to make sure that we take the necessary action to get it right, which we have."
He also noted that rivals' personal lines motor books were suffering a similar fate. Market pricing indices, such as those produced by the AA and Towers Watson, show that motor rates have been on the up throughout most of this year.
Dye said: "If you look at the rate increases that are coming through the market overall in the last two quarters, you might surmise we are not alone in having to deal with these issues, otherwise the market wouldn't have taken the rate that it has."