Theme park operator now expects EBITDA of between £40m and £50m in 2015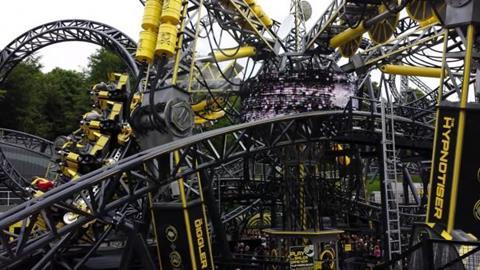 The roller-coaster crash at Alton Towers in June will hit the full-year profit of the theme park's owner Merlin Entertainments.
The accident happened on The Smiler roller-coaster on 2 June. One victim had part of a leg amputated.
The crash resulted in the temporary closure of Alton Towers, the suspension of Merlin's UK theme park marketing and temporary ride closures at two of the company's other parks.
Merlin said in a trading statement this morning: "The combination of these factors has significantly reduced volumes at Alton Towers Resort and, to a lesser extent, the UK Resort Theme Parks estate."
The company added that it was working to re-build momentum and re-engage with customers. But it now expects earnings before interest, tax, depreciation and amortisation (EBITDA) in its Resort Theme Parks Operating Group to be between £40m and £50m, down from £87m in 2014.
The company added: "Although difficult to assess at this stage, we believe that there may be some continued adverse impact on the Resort Theme Parks Operating Group profitability in 2016."
Merlin Entertainments chief executive Nick Varney said: "The accident at Alton Towers in June was a devastating event, for which we have accepted responsibility and are deeply sorry. We have been humbled by the grace and fortitude of those who were injured, and their families, and will continue to do whatever we can to support them."