Theme park operator Merlin faces 'substantial damages' after last week's rollercoaster accident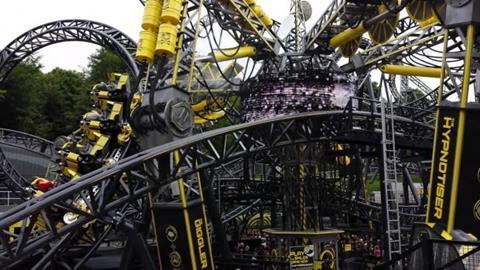 ACE is the insurer for Merlin Entertainments, the theme park giant that faces 'substantial damages' following last week's horrific Alton Towers rollercoaster accident.
The accident has resulted in one of the victims having her leg amputated.
Insurance Times has learnt that ACE European Group is Merlin Entertainments' supplier of employer's liability and public liability insurance. Merlin's website states that those who want to notify a claim should contact the ACE European Group.
Separate correspondence, seen by Insurance Times, identifies Willis as Merlin's broker and ACE European Group as the company's insurer.
Leah Washington, an 18-year old student from Barnsley, who sat at the front of the car involved in the crash, had her leg amputated above the knee earlier today.
Her boyfriend Joe Pugh, who was sat beside her at the time of the accident, suffered two broken knees and extensive hand injuries.
Another casualty, Victoria Balch, a 20 year-old dancer and spa management student who suffered what her lawyer has described as "potentially life-changing injuries", has appointed Paul Paxton, a partner at Stewarts Law as her solicitor. Balch has had surgery after suffering serious injuries to her legs.
Paxton has won a string of high profile compensation cases, including a £14m award in 2013 for Issy Sale, a teenager who was paralysed from the neck down following a car crash.
Balch's boyfriend Daniel Thorpe is in a stable condition, according to Coventry Teaching Hospital.
Legal magazine The Lawyer reported that Merlin's general counsel Colin Armstrong has appointed insurance law specialists Kennedy's in an advisory capacity.
Armstrong said that the company took "all responsibility" for the accident, adding that that the injured people would not have to litigate.
Paxton said: "Whilst it is anticipated that there will be a substantial claim for damages to support Victoria in her recovery, the main focus at present for the family is Victoria's well-being and ensuring that the investigation into the accident is carried out swiftly and vigorously."
Paxton added that he hoped to hold talks with Merlin's insurers and their legal team this week.
An ACE spokesman said: "ACE cannot comment on any client or claim for confidentiality reasons."
A Willis spokesman declined to comment.