Amazon is reportedly investing in Indian insurtech startup Acko
Amazon is entering the insurance market – in India.
The online shopping giant is in the closing stages of investing in Indian insurtech startup Acko General Insurance, according to the Times of India.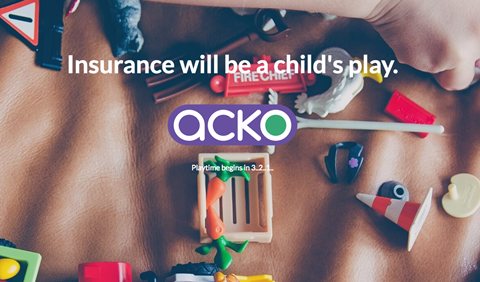 The latest round of financing will see Acko raise about $16m, the newspaper said. The firm had previously raised $30m seed capital in May last year.
It recently obtained R1 initial approval from the Insurance Regulatory and Development Authority to launch a general insurance business in India, and has filed for R2 final clearance.
The newspaper said that Amazon will co-create insurance products with Acko and distribute them through its website.
Neither Acko nor Amazon were available for comment.
Acko describes itself as a "new age insurance company" with a mission to "redefine insurance for everyone", promising "killer prices and a hassle-free experience".
Its website currently only offers car and motorcycle insurance.