The FCA thematic review into SME claims revealed a disconnect between the service SMEs expected and what they received. So what's the cause?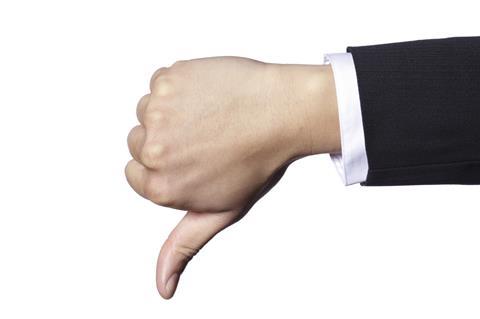 An FCA review of insurance claims handling for SMEs has found the claims service is not working consistently in the interests of many businesses, resulting in a poor experience.
The review looked at the experiences of 100 SMEs, focusing on larger claims of more than £5,000. The FCA found there was often a gap between SMEs' expectations of the claims process and the service they actually received.
Some felt they had not been treated fairly. For example, in a significant number of cases, poor communication with the claimant led to delays in reaching a settlement.
The FCA also uncovered many examples of poor claims handling practice including:
delays in the initial visit by loss adjusters of up to three weeks;
claimants unclear how to minimise business disruption;
dissatisfaction about a lack of clarity over who was responsible for driving claims outcomes; and
lack of clarity over the next steps in the claims process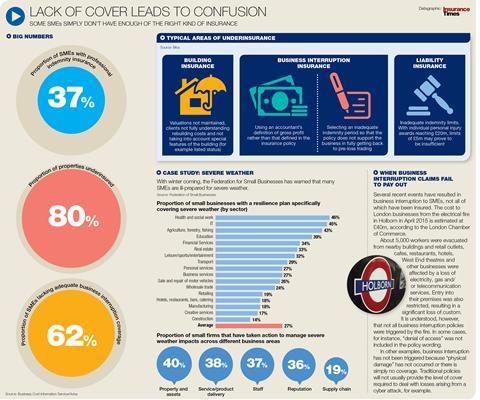 Click here for a larger version
One issue is that small businesses have a poorer understanding than large ones of the technicalities of insurance and the claims process.
Exacerbating the problem is the fact that many providers have outsourced parts of the claims process to cut costs, says James Hallam managing director Paul Anscombe.
"This has confused clients who are not sure whether they are dealing with the broker, insurer, assessor, adjuster or another third party," he says.
"It is vital that SME clients are advised correctly at the outset in terms of the cover they buy and dealt with fairly and efficiently at the time of a claim," he says.
"They have limited resources and therefore require greater not lesser support. The industry, and insurers in particular, need to do more to clarify the claims process right at the outset."
Much of the dissatisfaction uncovered by the FCA resulted from underinsurance, found to be prevalent in 20% of cases, in both property sums insured and business interruption.
For small firms there can be major consequences when a payout is lower than expected.
Sixteen per cent of broker respondents to this month's The Knowledge survey say they have seen a small company go out of business because of underinsurance.