Chief executive insists referral fee ban will hit rivals harder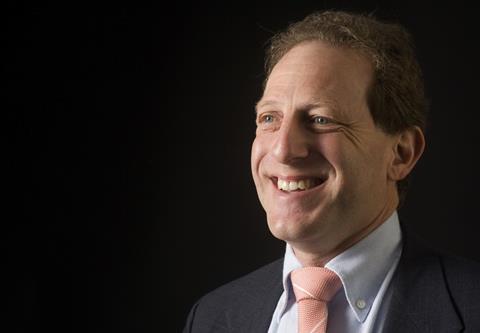 Analysts have criticised Admiral chief executive Henry Engelhardt's assertion that his company will shrug off the ban on referral fees due to come into force next year.
Speaking to journalists after the release of Admiral's first-half results last week, Engelhardt argued that banning referral fees would put greater emphasis on making profits from motor underwriting rather than other sources.
He added this would hit Admiral's rivals because "we are in a much better place".
"We are arguably the fittest in a game of survival of the fittest," Engelhardt said.
He denied legislation against ancillary income such as referral fees would be "a killer" for Admiral. "It is actually the opposite," he stated. "It is a big killer much more for our competitors who derive a much greater proportion of their profits through those income sources."
Analysts pointed out that Admiral derives half of its UK motor profits from ancillary income, which includes referral fees, and is under threat on several fronts.
Panmure Gordon analyst Barrie Cornes said: "A very high proportion of Admiral's total income comes from ancillary fees, so I think it is a bit disingenuous to say it is going to hurt the rivals more than themselves."
Shore Capital analyst Eamonn Flanagan agreed. He pointed out that Admiral's market capitalisation is more than £3bn, yet its UK insurance business only generated about £200m of profit, and its international business is still loss-making.
"We hear what Engelhardt is saying, but the market is attributing a huge value to those earnings," Flanagan said.
Admiral said its "other revenue", which is mainly ancillary income, dropped to £82 a vehicle in the first half of 2012 from £86 in the first half of 2011. In addition, ancillary income's contribution to the UK motor profit fell to 49% from 54% in the first half of 2011.
The drop came as the company stopped earning other revenue from the sale of legal protection policies from 1 April 2012.
Admiral said it made about £10m from referral fees in the first half of 2012, accounting for between 5% and 6% of profits.
Despite their criticisms, analysts pointed out that Admiral is a fundamentally strong operation.
Its core UK motor business reported a profit before tax of £183.3m, up 9% on the £168.2m it made in the same period last year. The combined ratio was 88.9% (H1 2011: 90.4%) - far better than its peer group.
The UK motor insurance industry as a whole posted a combined ratio of 107% in 2011.
Flanagan said: "This is a good insurance company. It is reporting combined ratios consistently below 100%, and to that extent we have never had a problem."