New offering to include commercial legal expenses cover and legal advice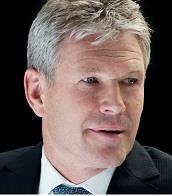 Aspen Risk Management Limited (ARML) has launched a new range of professional indemnity (PI) products.
As well as standard PI cover with capacity of up to £10m, ARML includes the following features:
Commercial legal expenses cover (£250,000 included as standard)
Legal advice by telephone or online
Data back-up and recovery service
Human resources advice, including online training for staff covering health and safety
Access to the full range of on line health and safety and business continuity planning services provided by ARML
Confidential counselling helpline for staff.
On top of these benefits, directors' and officers' and other liability covers can be added as optional extensions on these contracts.
Aspen Risk Management managing director Kevin Pallett said: "By adding risk management, legal, and health and safety benefits to our PI offering, we can now provide PI policyholders with the same range of options as our full commercial combined clients.
"This provides our brokers with even greater flexibility and choice so they can offer their clients a differentiated product that will more closely meet their needs. We believe that we now have one of the most comprehensive and wide ranging propositions in the PI market."