Chief executive Heidi Carslaw 'very proud' of new status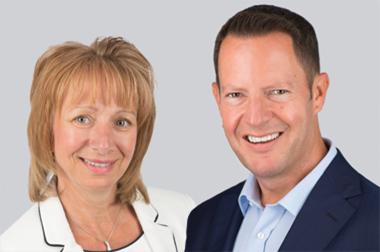 The Chartered Insurance Institute (CII) has awarded Aston Scott chartered insurance broker status.
According to the CII, chartered broker status reflects "a commitment to an overall standard of excellence and professionalism, and evidence of that commitment to customers, partners and employees".
Aston Scott chief executive Heidi Carslaw said: "Securing the Chartered Insurance Broker title represents many years of investment in our group and reflects on the true dedication and commitment of our staff in pursuing their insurance qualifications to provide the ultimate in terms of professional advice and customer care.
"We have always prided ourselves on providing a personal and professional level of service for our clients and I am delighted that we have now received external accreditation to support this."
She added: "This remains a highly exclusive award for our industry and one we are proud to achieve."
Aston Scott executive chairman Peter Blanc said: "I'm delighted to have joined an organisation so committed to the development and professional reputation of its staff.
"There's a strong ethos across the group to support individual professional development and we see this as a great way of helping to raise standards across our industry."