Company rejigs top team as it guns for more growth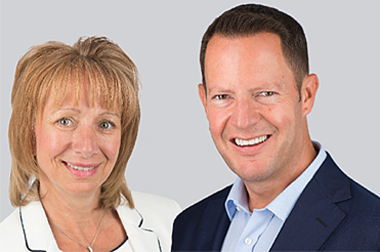 Peter Blanc has become group chief executive of Aston Scott and former chief executive Heidi Carslaw has moved to the role of director of corporate clients.
The moves are part of a senior team reshuffle that includes the hire of ex-RKH Insurance Services managing director Stuart Rootham as group managing director.
As a result of Blanc's move to group chief executive from his previous role as executive chairman, the company has appointed Nigel Robertson as non-executive chairman.
Explaining the moves to Insurance Times, Blanc said that Rootham's appointment was designed to allow Carslaw to focus on looking after existing corporate clients and finding new ones.
Blanc said: "Heidi runs a very big corporate book of business and she is the biggest producer in the company. We absolutely need her looking after those clients and continuing the drive to win new corporate business.
"We decided the best thing to do was take on Stuart to take on the management of the branches day to day and help the branches to grow."
Blanc revealed that Aston Scott is aiming to boost its number of branches to between 25 and 30 from the current 13. He said: "We need a big-hitting MD to run that process for us."
Acquisition pipeline
Rootham's appointment should also allow Blanc to focus on pursuing and completing acquisitions.
Aston Scott has already bought Essex-based broker First Commercial in January this year - the first deal since Blanc joined following the management buy-out in May 2015 -­ and Blanc is hoping to do at least one more this year.
He said: "We are reasonably confident on one or two at the moment, but too early to give you any details on them.
"If we could make it two that would be fantastic, but we want to do the right ones and it is more important to do the right ones than the quantity."