Kevin Young to oversee south of England for Ataraxia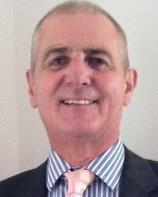 Ataraxia has hired former Argyll chief executive Kevin Young as a director.
Young sold his business to Jelf in 2008, and will now be responsible for the development and management of Ataraxia in the south of England.
Young handled many acquisitions at Argyll and Jelf.
Ataraxia chief executive Stuart Randall said: "We are so pleased that Kevin has joined us, he brings to the group a wealth of expertise. His knowledge and experience of M&A will help us and brokers within the group to forge forward in what is a great time of opportunity for those willing to think differently. Ataraxia remains very different to any other proposition in the market."
Jelf chief executive Alex Alway said: "Kevin has a lot of business experience which he can bring to Ataraxia and the brokers that work with them. I have no doubt it will be a success. We wish him all the best."
Young said: "I am really looking forward to this exciting challenge. The Ataraxia proposition is very different to what has gone before and provides an excellent equity release for small to medium-sized insurance brokers."