Aviva UK chief executive David McMillan to report directly to group boss Andrew Moss; European head Igal Mayer one of three senior exits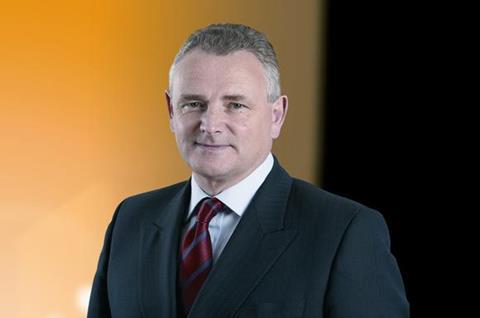 UK general insurance chief executive David McMillan will report directly to group boss Andrew Moss, with Trevor Matthews stepping aside from his role in charge of UK to instead head up developed markets.
Aviva also revealed today that former UK chief executive Igal Mayer, who now heads the European business, will be leaving the business.
North American chief executive Richard Hoskins and Aviva Investors head Alan Dromer also exit.
In a boost to McMillan, he will be promoted to the group's General Executive Committee. He will be joined there by life head David Barral, French chief executive Philippe Maso and USA chief executive Chris Littlefield.
Strategy change
Aviva said the changes would help the insurer's focus on its two core markets, developed (France, Italy, Spain, USA and Canada) and higher growth (Asia, Turkey, Poland and Russia).
On the developed markets, Aviva said "there will be a clear priority in these markets to increase profits and cash generation through a combination of operational efficiencies and scale advantages."
On Matthews new role as executive director of developed markets, Aviva said: "In this role he will chair the UK & Ireland Board and be directly responsible for Canada, Italy and Spain. Trevor will also be responsible for developing the key group-wide capabilities of underwriting, pricing and claims management."
On higher growth markets it said: "These countries have higher growth characteristics due to their economic growth potential and relatively low penetration of insurance products. We expect that these businesses will grow quickly and make an increasingly material contribution to profits."
Mayer exit
Mayer exits his role as European head after only a year in the business. Mayer was previously head of UK, and shocked the market by attempting to slash high-commission broker business.
Following the move away from high-commission broker business, Aviva lost £1billion in gross written premiums. However, in the last two years, the insurer has posted market-leading 96% combined operating ratios.
Market commentators credit Mayer's decision to pull away from high-commission broker business to where profit margins with intermediaries are higer, along with a renewed focus on broker personal lines under David McMillan, in helping improve combined operating ratios.
Eurozone fears
The reshuffle comes at the end a difficult few weeks for Aviva. The world's sixth largest insurer has seen its 2012 share price gains virtually wiped out by renewed eurozone fears of a Spanish bailout.
Aviva holds a large amount of Spanish and Italian government bonds. It has also expanded into the Spanish insurance market in recent years, and sales will come under pressure as the country fights its way through recession.
Last week, it emerged that Aviva may sell its US life insurance business for £1billion. Analysts believe the disposal of its US business could be part of a core strategy for improvement as the group's shares still trade at a valuation discount to sector peers.
The sale should also help Aviva buttress its capital surplus, protecting it further from the headwinds of potential problems in the eurozone.