Shareholders unhappy about how insurer pays top management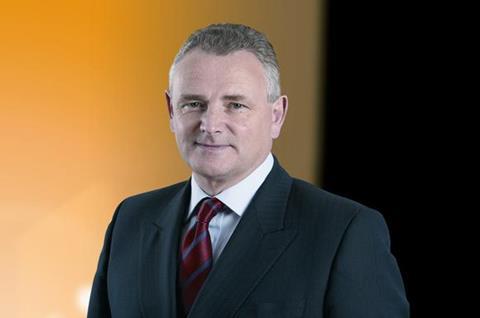 Aviva chief executive Andrew Moss has declined the 2012 pay increase the company's remuneration committee awarded to him.
The company has also agreed to review how it compensates newly-appointed executives for loss of entitlement from their previous role.
The decisions follow shareholders' bad reaction to Aviva's 2012 remuneration report, which was published on 21 March.
A number of shareholders had "voiced concerns about some elements of the report" Aviva said in a statement. The concerns centre on how new executives are compensated and whether 2011 executive pay appropriately reflected shareholder value.
The company based 2011 pay on operating profit rather than profit after tax. However, operating profit excludes unrealised investment losses, which had a big impact on Aviva's 2011 result because of its exposure to peripheral eurozone sovereign debt.
Aviva posted a 2011 operating profit of £2.5bn, but a profit after tax of just £60m as a result of "adverse unrealised investment variances".
Panmure Gordon analyst Barrie Cornes explained in a research note that Aviva uses operating profit to determine executive pay because it feels executives can control this element of the profit and loss account. However, he argues that the recent poor performance of Aviva's share price has been driven by the result after tax. Aviva's share price has fallen 29% since July last year, according to Cornes.
"When the actual investment returns are widely different (such as in 2011) then the difference or variance is recorded below the operating profit line," Cornes said in the note. "This feeds through to the actual earnings, book value, embedded value etc; all of this has an impact on the share price. Shareholders feel that Aviva has concentrated too much on operating profits rather than bottom-line profits."
Chairman of Aviva's remuneration committee Scott Wheway said: "We take the views of our shareholders very seriously. I am disappointed that we haven't done that as well as we should have on this occasion.
"A number of shareholders have indicated that they would like to see a different approach to the way we compensate senior directors on recruitment and an even closer correlation between our pay packages and shareholder returns.
"Having listened to them, we have sought to address their concerns and will continue to engage with them on this matter."
Aviva said it would continue to consult with shareholders on executive pay.